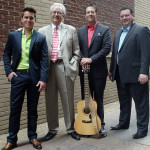 For more than 50 years, Ed O'Neal and the Dixie Melody Boys have been legendary within Southern Gospel for their ability to consistently communicate with their audience regardless of the times or seasons. Ed O'Neal has always been able to assemble a group that works hard at presenting old songs and new with finesse and polish. One of newest members of this quartet is Aaron Dishman, baritone and pianist, who is quickly becoming a favorite with the young Dixie Melody Boys fans.
SGM Radio recently caught up with Aaron and invited him to respond to our Fast Five questions.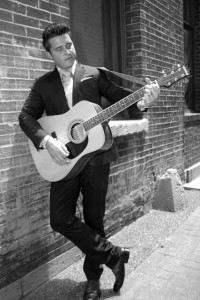 Young Gospel Fast Five Facts with Aaron Dishman
1. SGMR: What is your favorite thing about being with The Dixie Melody Boys?
Aaron: I love to sing and meet new people, but my favorite thing to do is sit on the bus and listen to Ed O' Neal tell stories.
2. SGMR: What song do you love to sing live and why?
Aaron: "Hello Mama". A lot of people that come to our concerts can relate to that song.
3. SGMR: What is your most favorite holiday tradition?
Aaron: I come from a very large family, so Christmas time every year is fun around our house. We always sit around and play board games every Christmas night. These are the best times!
4. SGMR: If you could be a character in any Christmas cartoon/show, who would you be?
Aaron: I would be "Elf" because he knows the "best way to spread cheer is singing loudly for all to hear!"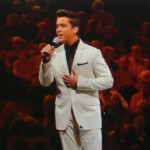 5. SGMR: What is your most favorite Bible verse and why?
Aaron: My favorite verse is Romans 8:28, because I know that no matter what we may think is happening, God is always in control and working for our good!
Basic Facts: Aaron is married to Erica and currently lives in Augusta, Georgia. He joined the Dixie Melody Boys in June of this year. Aaron's Facebook address is https://www.facebook.com/aaronwdishman . The Dixie Melody Boys can be found on the Web at http://www.dixiemelodyboys.com/.
Our thanks to Aaron Dishman for joining us for Young Gospel's Fast Five!
Questions? Comments? Anyone you'd like to see on Young Gospel? Any questions you'd like your favorite Young Artist answer? Write to Lorraine at sgmradio.lorrainewalker@gmail.com
By Lorraine Walker