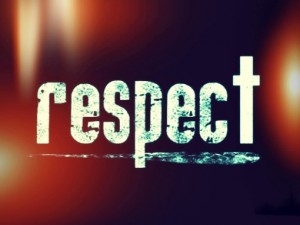 From Bryan:
I'm celebrating this month, 20 years in Full-time Christian ministry. However, I've been playing/singing/serving for 30 years. I'm thankful that Y is my partner and I'm thankful that she supports me in ministry.
I'm certainly grateful that she shows a tremendous amount of respect for me and my line of work.
I love her and I feel she is the most gorgeous woman that I've ever known.
Do I love it when she dresses sexy? Of course, but in the privacy of our home or on a "date night." Not in a church or gospel concert.
In my opinion, I believe that a man should NOT want his wife/girlfriend to dress provocatively at a gospel concert or in front of other men.
Yes, I know some men who enjoy having their wife/girlfriend as "An Arm Piece". But is that REALLY honoring their wife/girlfriend? In my opinion…NO.
Do I know that men look at my wife? Yes. Have I literally stared men down who I saw was looking at my wife? Yes. I want them to "know that I know" they are "looking too long" at my wife. Men ARE GOING TO LOOK. But I don't want them looking too long.
She attends a lot of concerts/events with me and she always asks what to wear. There's been many times that I have suggested that she could wear pants/jeans and Yvonne has opted for a dress or skirt.
She's never dressed inappropriate.
In fact even if we show affection to each other, at a concert, it's never vulgar or out of line. It's about respect.
I know of one gospel group who wrote in their group "by- laws" that members were not permitted to display affection to their wives at concerts. Was that extreme? Maybe, but I can understand their intent.
See, Yvonne and I not only represent our ministry, but Soul'd Out Quartet and more importantly God. So out of R E S P E C T for ALL 3..She dresses appropriately.
I'm very thankful for her and her stance on this issue.
From Y:
I should start with a disclaimer. If you don't like this blog, send all complaints to Charlie Sexton. He affirmed our decision to write about this subject. HaHa!
The way I dress to a venue, church or any event my husband is performing at has always been driven by the motive of not wanting to harm the testimony of myself, him, or the group he performs with. I've heard it said " I'll wear what I want. I'm not the one singing Gospel music". Well, that is true. However, I believe being a supportive wife includes thinking about the presentation you , as a wife, put out there…. especially in public forums.
Bryan and I always have an understanding about events. If he gets there before me, he always lets me know whether or not pants are acceptable based on the faith of those that are attending. It doesn't matter that I think God doesn't care if you wear pants or not. What matters is not offending those who are having the group in to sing. I would never want to be a stumbling block in someone else's walk with Christ. Yes folks, as wives of artists, the audience often times looks at the family members that attend as an extension of the ministry.
I admit, I do give thought to what I wear to events… and even to soundchecks. It needs to be appropriate, not too revealing ( low cut, tight or too short). Yes, you can sling all the negative comments my way. It needs to be said.
We are to the age where we are now the mentors. We can be an example of being stylish but not inappropriate. I buy clothing that is timeless, in general. Do I think I have the "know all" when it comes to dressing cool? No. I usually feel uncool. I have come to the point, I'm okay with that. The issue is really not about fashion- its really about modesty. I would have a more difficult time trying to minister to someone while looking like I'm trying to get men's attention. The only mans attention I desire is my husbands. It's a tad difficult when a women kneels at the altar for prayer….. to be able to kneel and pray with her while being concerned your skirt is too short.
My husband finds me more attractive when I wear a pencil skirt than a mini skirt. Does he like certain things I wear? Yes. But if it is not church appropriate, guess what? I wear it at home- for him; not for a room full of people. In my opinion, that is for the house or date night.
My intent is only to encourage others to momentarily pause and give thought to this subject. Those of us who are to a point where we can encourage young women to respect themselves enough not to dress provocatively should want to do this. We need to be thoughtful in situations when we are able to lead by example… to do so.
Have I always been mindful of this? No, I haven't. In fact, the first cruise after we were married, I took a dress and had it specifically altered to not be too low cut. A picture of us with me wearing this dress appeared on a public forum. My dress offended a woman. She made a comment about it being low cut, I was defensive. I thought… " you have got to be kidding me!" After I got over my defensive attitude…. It made me aware of what a good or bad example we can be to others. I'm not quite sure why this subject rubs me the wrong way now… but it does. Maybe because at the end of the day… It's about ministry and reaching people, encouraging each other and challenging one another. I'd rather be AN example… NOT THE example.
Do you want an audience to be discussing your spouse's time on the platform , his ministry or the fact your dress is too short? Trust me… they will be talking about something. We have a responsibility to put the focus on The Lord.
From Both:
Modesty isn't about covering up our bodies because they're bad…
Modesty isn't about hiding ourselves …
Modesty is about revealing our Dignity!
~ Jessica Rey