SGMRadio is pleased to welcome back Bryan Hutson to the slate of regular devotion bloggers on the website. Bryan has contributed in the past and now his wife Yvonne joins him in the latest edition of "212". "At 211 degrees, water is hot. At 212 degrees, it boils. And with boiling water; comes steam. And steam can power a locomotive." We hope you enjoy these monthly blogs as the Hutsons encourage us to tap into the 'steam' of the Holy Spirit. May these words empower your life today!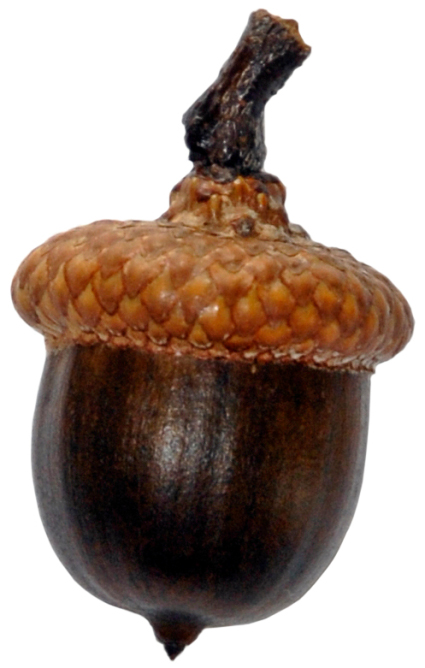 "Incoming!"
One of the things that I love about our house is the porch. On the backside of the house, the porch is screened in. We eat out there in the summer months and enjoy having coffee out there in the mornings.
We also have a large oak tree that in mid-August starts dropping thousands, yes, thousands of acorns on the side of the house and yard.
Those acorns sound like torpedoes hitting the roof of the house and porch! There have been several times that we have literally jumped from being startled by the sound of an acorn hitting the roof.
We've even said laughingly; "Incoming!"
One section of the porch is uncovered. That section, in the fall months, can be covered by acorns.
If I don't sweep the acorns off that section of the porch about every two days, we won't be able to open the door that in that section of the porch. If one acorn gets wedged under the screen door, it won't open!
Those acorns are a lot like negative thoughts that are "Incoming" into our minds.
Thoughts are powerful. Our enemy (the devil) will use negative thoughts as a way to try to defeat us. Those can be thoughts of past failures, regrets, fear or despair.
Lets call those thoughts: "Acorns".
He is constantly bombarding us with "Acorns". One after the other, he is relentless. There might be one acorn that will startle us, however, the next one we may not realize is even there. If we allow them, those acorns can even dictate our attitude and ruin our day or week or life.
"You deserve to be treated badly. Remember what you've done."
"No one will ever love you."
"You are worthless."
"You are too fat, you'll never find that person that will accept you."
"Once your spouse finds out what you've done, they are going to leave."
"Go ahead and drink, you can forget how bad things are for a while."
"It's only a little white lie."
"You deserved that promotion."
"This marriage is hopeless."
"It's your fault that your child doesn't love you."
"That church is full of hypocrites, just stay home."
"God doesn't love you; if He did, He wouldn't let that happen to you."
These and many other "Acorns" can clog our minds and if we don't sweep them away, those "Acorns" can cause the door of our soul not to open.
So how do we do it? We must daily sweep them out and fill our minds with thoughts of God's Truth and His Word.
It won't happen without work on our part.
Take some index cards and write down these scriptures and place them in places that you can see them. When you are able to see them, read them aloud.
Romans 8:39 "Neither height nor depth, nor anything else in all creation, will be able to separate us from the love of God that is in Christ Jesus our Lord."
Psalm 86:15 "But you, Lord, are a compassionate and gracious God, slow to anger, abounding in love and faithfulness."
Psalm 91:4 "He will cover you with His feathers, and under His wings you will find refuge; His faithfulness will be your shield and rampart."
Isaiah 46:4 "Even to your old age and gray hairs, I am He, I am He who will sustain you. I have made you and I will carry you; I will sustain you and I will rescue you."
Psalm 139Â 
You have searched me, Lord, and you know me. 2 You know when I sit and when I rise; you perceive my thoughts from afar.
3 You discern my going out and my lying down;
you are familiar with all my ways.
4Â Before a word is on my tongue
you, Lord, know it completely.
5 You hem me in behind and before,
and you lay your hand upon me.
6Â Such knowledge is too wonderful for me,
too lofty for me to attain.
7Â Where can I go from your Spirit?
Where can I flee from your presence?
8 If I go up to the heavens, you are there;
if I make my bed in the depths, you are there.
9Â If I rise on the wings of the dawn,
if I settle on the far side of the sea,
10Â even there your hand will guide me,
your right hand will hold me fast.
11 If I say, "Surely the darkness will hide me
and the light become night around me,"
12 even the darkness will not be dark to you;
the night will shine like the day,
for darkness is as light to you.
13Â For you created my inmost being;
you knit me together in my mother's womb.
14 I praise you because I am fearfully and wonderfully made;
your works are wonderful,
I know that full well.
15Â My frame was not hidden from you
when I was made in the secret place,
when I was woven together in the depths of the earth.
16Â Your eyes saw my unformed body;
all the days ordained for me were written in your book
before one of them came to be.
17Â How precious to me are your thoughts,[a]Â God!
How vast is the sum of them!
18Â Were I to count them,
they would outnumber the grains of sand—
when I awake, I am still with you.
Romans 8:28 "And we know that in all things God works for the good of those who love Him, who have been called according to His purpose."
1 John 3:1 "See what great love the Father has lavished on us, that we should be called children of God! And that is what we are! The reason the world does not know us is that it did not know Him."
2 Corinthians 5:17 "Therefore, if anyone is in Christ, the new creation has come:[a] The old has gone, the new is here!"
The point is to fill our minds with truths that He has said, so that God can transform our thinking.
Romans 8:6 "The mind governed by the flesh is death, but the mind governed by the Spirit is life and peace."
Romans 12:2 "Do not conform to the pattern of this world, but be transformed by the renewing of your mind. Then you will be able to test and approve what God's will is—his good, pleasing and perfect will."
Ephesians 4:23 "…to be made new in the attitude of your minds."
Prayer: "Father, through YOUR Son Jesus, I am made worthy. Your unfailing word gives me hope and a future! I claim your promises. I believe that YOU love me. Lord, thank you for my mind being transformed."
 
The Hutsons/2013