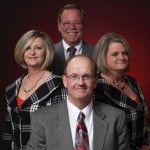 Deep in the Bible belt of the southern United States, Alabama has produced its share of wonderful gospel music, from Gold City Quartet to The Perrys to John Lanier. Continuing the tradition of solid southern sounds, 4 Ever Praise from Ardmore is beginning to make their mark, sharing the close harmonies and versatility of a mixed-quartet along with a strong evangelistic message flowing from a solid faith in Christ.
4 Ever Praise consists of vocalists Jeff and Sabrenia Heard along with George and Joy Smith, all of whom are ministers, evangelists and grandparents. Mark Heard, who is the group's soundman and son of Jeff and Sabrenia, joins these two couples on the road. Sabrenia and Joy lend their songwriting talents to the group, bringing original songs and a personal touch to the ministry. The group has a traditional mixed sound, reminding this listener of artists such as the McKameys.
SGM Radio presents this spotlight on the ministry of 4 Ever Praise and a short interview with group spokesman, Jeff Heard. We encourage you to visit the group's website listed below and find out more about this ministry. Since this interview, 4 Ever Praise has released a new CD entitled Child Hold On.
SGM Radio: When did your ministry begin?
Jeff Heard of 4 Ever Praise: We began our ministry three years ago. After being a pastor for twenty years and having sung as a local group, we felt the leadership of the Lord to evangelize and to use the songs God had allowed Sabrenia, Joy and members of our family to write.
SGM Radio: What is your favorite thing about each group member?
Jeff: My most favorite thing about Sabrenia is that not only is she my wife of 33 years, she has a heart for singing and writing gospel music. Joy is a great sister-in-law and writer and she keeps things lively. George is the one who keeps us grounded; he thinks before he moves.
SGM Radio: Tell us about your latest recording. What is your most favorite song on the project?
Jeff: Our most recent CD is I've Come Too Far. It was recorded at MIC studios in Elkmont, Alabama. My favorite song on the project is "I've Come Too Far". It was the last project we finished while my mother was alive. She would tell me that after all she had been through and having been a pastor's wife of 40 years, she truly had "Come Too Far".
SGM Radio: Do you have a local church that you attend?
Jeff: We all are members of Lighthouse Baptist church in Toney, Alabama, with Pastor Randy Watts. Our soundman, who is my and Sabrenia's son Mark Heard, is a member of Friendship Methodist Church in Athens, AL. Mark is very active [in his church] and the rest of us help any way we can.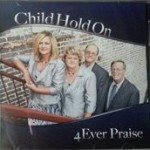 SGM Radio: What has been the most entertaining moment in your career?
Jeff: The most entertaining moment in our career was when we were still a local group traveling on an old school bus. We were on the way down a mountain in Tennessee. Sabrenia was driving as I was sick and she was not used to a straight shift bus. I told her she should have been in a lower gear and she kicked it out of gear. The engine died and we were picking up speed and I was trying to help, and the children were screaming and George and Joy's daughter was yelling, "We're going to die!"
We got it under control and it is funny now, but not at the time!
SGM Radio: What has been the most challenging moment in your career?
Jeff: Our most challenging moment when we had to get on the motor home knowing that my mother may not be with us when we got back home. But, that was what she wanted us to do. She taught us we were not just entertainers but ministers of the Gospel of Jesus Christ.
SGM Radio: What are you most thankful for?
Jeff: We are most thankful for our relationship with Jesus Christ and that our parents and grand parents taught us the meaning of serving Him.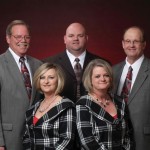 4 Ever Praise with Mark Heard
For more information on 4 Ever Praise click on http://www.4everpraiseministries.com/
Contact Information:  Jeff Heard at 11854 WALL TRIANA HWY,  ARDMORE, ALABAMA 35739
Phone contact:256-278-8565
Facebook Contacts:
http://www.facebook.com/Jefferyheard/info
http://www.facebook.com/pages/4-Ever-Praise/164594746886543