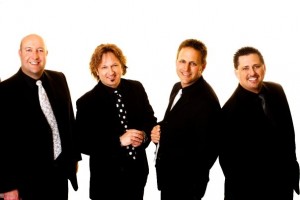 David Staton, currently with the LeFevre Quartet, has been married for a decade to the love of his life, T'Juana. We thought you'd enjoy hearing the whole story from David. Following the story is a link to a song he wrote about this love affair that continues to this day. Happy Valentines Day!
"It was December, 1999.  Seemed like everyone was talking about Y2K and how the world was going to come to an end.  I had no idea if Y2K would change my life, but something else was about to.
"I was booked to sing at a Christmas party in Atlanta, GA for NARAS (Grammy Awards organization).  The next day I was flying out to perform in Columbine, CO for the families of the victims and the staff at Columbine High School for the first Christmas after the shooting massacre that was still making front page headlines.  I was dreading that date.  What do you sing or say to anyone who had been through so much?  Needless to say, my mind was so consumed, I was not thinking about who I might meet that night in Atlanta.  My plan was to go sing, sneak out of the party early and get a good night's rest before my flight out the next morning.
"I arrived at the party and was taken directly back stage.  My manager at the time went out to make sure any and all sound issues were taken care of.  About 30 minutes later, he came back stage and gave me an update.  Then he told me that he had met a girl in the crowd that he wanted to introduce me to. I was thinking to myself, 'Yeah right.  This is a Christmas party, everyone here except me has a date.  My manager will end up getting me beat up by her date.'
"I didn't even have a chance to look out at the crowd before I was introduced and I walked on stage.  The house lights were down and the auditorium was very dark.  I couldn't see the crowd past the front row.  But immediately I looked back and there was a beautiful blonde headed girl that had a light shining directly down on her.  It was very strange, but she was so pretty and with her very own spotlight shining down on her, I found myself kind of just singing to her.
"Well, after the performance, I went out into the auditorium and walked over to where she had been standing.  I didn't see her, but my manager tapped me on the shoulder and said, 'David, I want to introduce you to someone'.  It was the girl I'd sang to all night long!
"This was a secular event, so I had no idea if this girl was a Christian or if we would have anything in common.  After a few minutes of talking, I found out that her dad was a pastor and she was raised around Southern Gospel Music.  It was like we'd been raised on the same street and had known each other from childhood. The whole time I was talking to her I was thinking, 'How does a girl this beautiful not have a date at this party'? We talked and talked the rest of the night.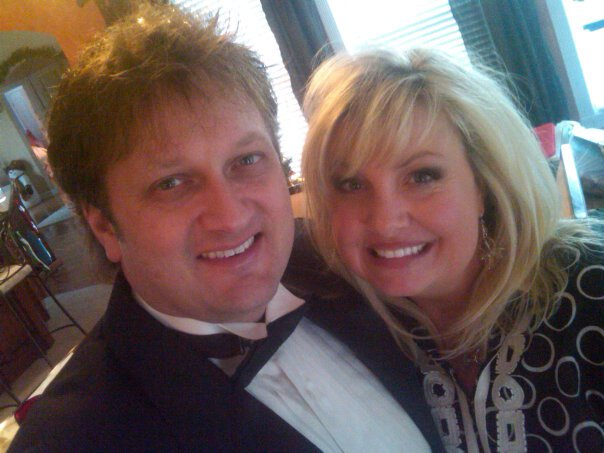 "The place was starting to clear out and she was getting ready to leave.  I noticed a very large, tall guy who I wouldn't have wanted to have a confrontation with standing at the door.  That was when she told me, she did have a date and it was that giant at the door. She said, 'He's probably not going to be very happy.'  Well, he wasn't, but I was.  Not only did I get to spend the majority of time with her that night at the party, I got her phone numbers and I left with out any confrontation with her date.
"I learned that she was a flight attendant.  The next morning, I flew out to Denver, CO and she flew out to Geneva Switzerland.  It would be one month of long telephone conversations before either of our schedules would allow a first date, but we really got to know each other over the phone, which really made the first date comfortable.  I knew she loved Andy Griffith and funny movies.  So, my plan was to take her to a nice restaurant and then maybe either take her to a movie or watch some of the funny movies we'd laughed about over the phone.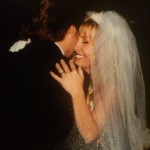 "I showed up at her house and asked if she was hungry.  She told me that we could go out to eat, but she suggested that we go to the grocery store close to her house and let her fix dinner for us.  I really didn't want her to cook on our date, but she kind of acted like that was what she wanted to do.  So we did.  I pretended to help her as an excuse to be with her in the kitchen and she fixed the best spaghetti dish I'd ever had in my life.  Beautiful and a great cook!  With every great quality I discovered, I kept waiting to find something really bad, but I didn't.  She just kept getting better and better.
"After dinner, we sat and watched old episodes of Andy Griffith and laughed non stop.  I knew when I left that night that I was at a crossroad.  I knew that if we had a second date, I would marry her.  The second date was great and we married January 1, 2001 (01-01-01).  This year we celebrated 10 years of being married.  We have two daughters that look just like their mommy.  Life is good!"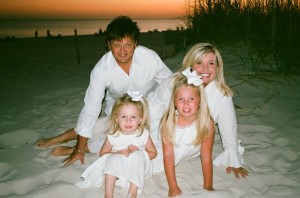 Listen to the song David wrote about meeting T'Juana (Tj Lynne):Southern Belle – David Staton
For more information on The LeFevre Quartet: http://thelefevrequartet.com/
Photos and mp3 courtesy of David Staton/The LeFevre Quartet