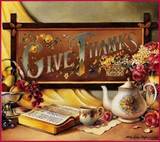 Hey everyone!! It's Christina!!  Happy Thanksgiving!! It's that very special time  of year to gather around with friends and family, enjoy many awesome foods, and a special  time to give  thanks for all of the blessings in our lives, as well as all the trials and struggles    that we have  been through. We must always thank God for our trials because they only make  us stronger  and bring us closer to Him! I am so thankful that God sent His only begotten son  to the cross  for a sinner like me.   I am thankful for that daily, but at Thanksgiving  it seems to   be a time where I can express it just a little more and with others as well.
I want to share with you this month something that is a major part of our everyday lives whether we realize it or not and that is…standing strong. I have spoken with many people who want to know more about standing strong in their everyday lives and how to begin to obtain this. One of the first responses to them is GOD!! There is nothing that should come before God in our everyday lives. God gives us the inner strength we need to stand strong through different circumstances in our lives but we have to accept it. Yes, that word 'accept' and it's not a simple word for us to follow sometimes. When we accept God's strength, then we know at that very moment we are going to walk through the valley and come out victorious. At that point, we not only gain inner strength, but we become spiritually stronger. Standing strong is not just about being a physically strong person, it is also about being a spiritually strong person. When we begin to become spiritually strong or stronger, we will notice that we begin to handle situations differently and even in a more positive way. To stand strong in God's spirit is the only way to truly stand strong. Paul said 'When I am weak, then am I strong'. Those words are so very true for us. We are weak in our fleshly bodies and become strong in the Lord. We can't stand strong if we are not standing strong in God! This is not something that we can do overnight, rather it's a lifelong process of growth that we have to be willing to understand and allow to happen. Sometimes that alone is half the battle. When we stand strong in God's spirit we *walk by faith, not by sight, *walk in boldness and authority, *speak the Word of God and situations change, *lay hands on the sick and they recover, *press forward to do His works no matter what opposition comes your way, *are strong in adversity, *are calm in the storm, *call forth those things that are not as though they were. The only way to continue to grow strong spiritually sometimes is through the many different battles we endure. So stay focused on God, stay in prayer and trust in Him and you will begin to become spiritually stronger!
I pray you all had wonderful and blessed Thanksgiving with your awesome families and friends! Please take the time to talk to those loved ones you might not talk to during the year and let them know you love them! It just takes a few minutes and it can make such a difference in their lives and yours! I am thankful for each one of you who take the time to read my column every month. I am thankful for my family and friends, especially my Mother, who is my angel here on earth and for my precious, amazing and totally awesome son, Cayden! Love you all!
Many Blessings!!
<3~Christina~<3
by ~Christina~ Everyday Life