By Lorie Watkins

Hey Y'all! Summer is HERE! And from all indications so far, it's gonna be a Hot one. One of the wonderful things about summer though is the number of concerts and events that are going on everywhere. With so many wonderful opportunities to get out and enjoy some great gospel music, why stay home and cut grass? Let yours look like mine. TALL! All kidding aside this month I'd like to let y'all know a little more about a friend of mine who's a great musician but maybe not as well known as some of the people that I've been writing about so far. But he is an extremely talented but quiet young man and I can say that with certainty because we've had the opportunity to play together several times. His name is David Waller and he's the mandolin player and vocalist for the group The Marksmen. I'm sure that many of you probably recognize that name as they have been nominated for a Dove and many other bluegrass awards.
David first started getting interested in music when he was only 8 years old. His parents started taking him to bluegrass festivals where his love of instruments began. Living in Texas there was no shortage of music events to attend. He started playing then and has loved it ever since. His dad decided to start a family gospel band while Davey was still young. His enjoyment and love for the music grew even more and that is when he knew that playing music was what he wanted to do the rest of his life.
David has a fairly short list of groups that he has played for. The Waller Family (his dad and two sisters) and The Marksmen are the only groups that he has worked for and has loved every minute with both groups. David plays a great sounding White Dove mandolin, which is what you will normally see him playing on stage, but he is also a good guitar player. His favorite music to listen to is Bluegrass Gospel but also likes to listen to bluegrass. He was unable to narrow down a favorite song because he said that there were just too many he couldn't decide on even just a couple. Adam Steffey and Bryan Sutton are his favorite musicians, two incredible pickers. When talking about vocalists, David named Steve Gulley and Kenny Hinson as his favorite male vocalists while Rhonda Vincent is one of his favorite female vocalists. David has a true love for the Lord and His music. He sees a bright future for gospel music but would feels that more live music could help and states that there is always room for more spirit filled singers.
I hope that y'all will go out and see David and the guys when they are close to you and take a minute or two to say Howdy to Davey. Remember that this life is full of ups and downs, highs and lows but with the Lord guiding us we will make it through on the winning side.
Check in next month to see who's gonna be next!
~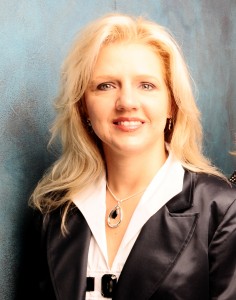 Lorie Watkins
The Watkins Family
www.watkinsfamilymusic.com
watkinsfamily77@yahoo.com