By Jennifer Cote
A good cook plays her cards right. When there's time to set it up, she goes for the impressive menu, the elaborate preparations, the exotic ingredients. But when time's running out, it's always nice to be able to play the "it's-so-easy-but-no-one-will-know" card. If I don't overplay it, a recipe can still be quite appreciated, even if it was easy.
I'll admit, I played that card a bit too much at one point when the kids were growing up. I made a certain "Chocolate Truffle Cake" for almost every occasion, for too many times in a row. I had to give it a rest; the guys were starting to seem unimpressed.
But ten years later, I realized I might be able to get away with it again. In a mad rush, short on time, I threw the recipe together for an upcoming celebration, and everyone loved it. With a bare minimum of ingredients and no flour to sift, or even frosting to mess with, it was very handy to make. Some chopped pecans on top made it still look pretty elegant.
Around that time, my son came home from his new job, telling how he'd need to make a chocolate cake as part of the initiation rights of his employers. "All the new employees have to make a chocolate cake to share with the rest of the team," he said. And it had to be home-made. I guess how one's cake turns out might determine how qualified they are for the job? No, I don't think it showed any of that. But watching my son make this decadent chocolate creation with his bare hands was certainly a testimony to the simplicity of the recipe.
I felt lucky to get a picture of that cake the next morning, before it disappeared. Cakes (or any food, for that matter), are touchy subjects, being best photographed in outdoor light (or with those expensive lights the professionals use); anyone who's used a flash on a food picture knows, the resulting picture usually isn't very appetizing. I was glad I got to snap the photo in the morning sun; proof that even a young man who never bakes can make this cake!
I knew I'd have to share this recipe with everyone this month. Having the recipe dusted off, I've renewed my passion for making this cake. Yes, the inside is almost like a chocolate truffle, and the outside has a nice crust to it. The original recipe called for Kahlua, which we don't usually have on hand, so I reworked the recipe, flavoring it with espresso, to get the same effect. Now, all I have to do is pace myself, and not make the cake too often, and I'll get some more mileage out of the recipe yet!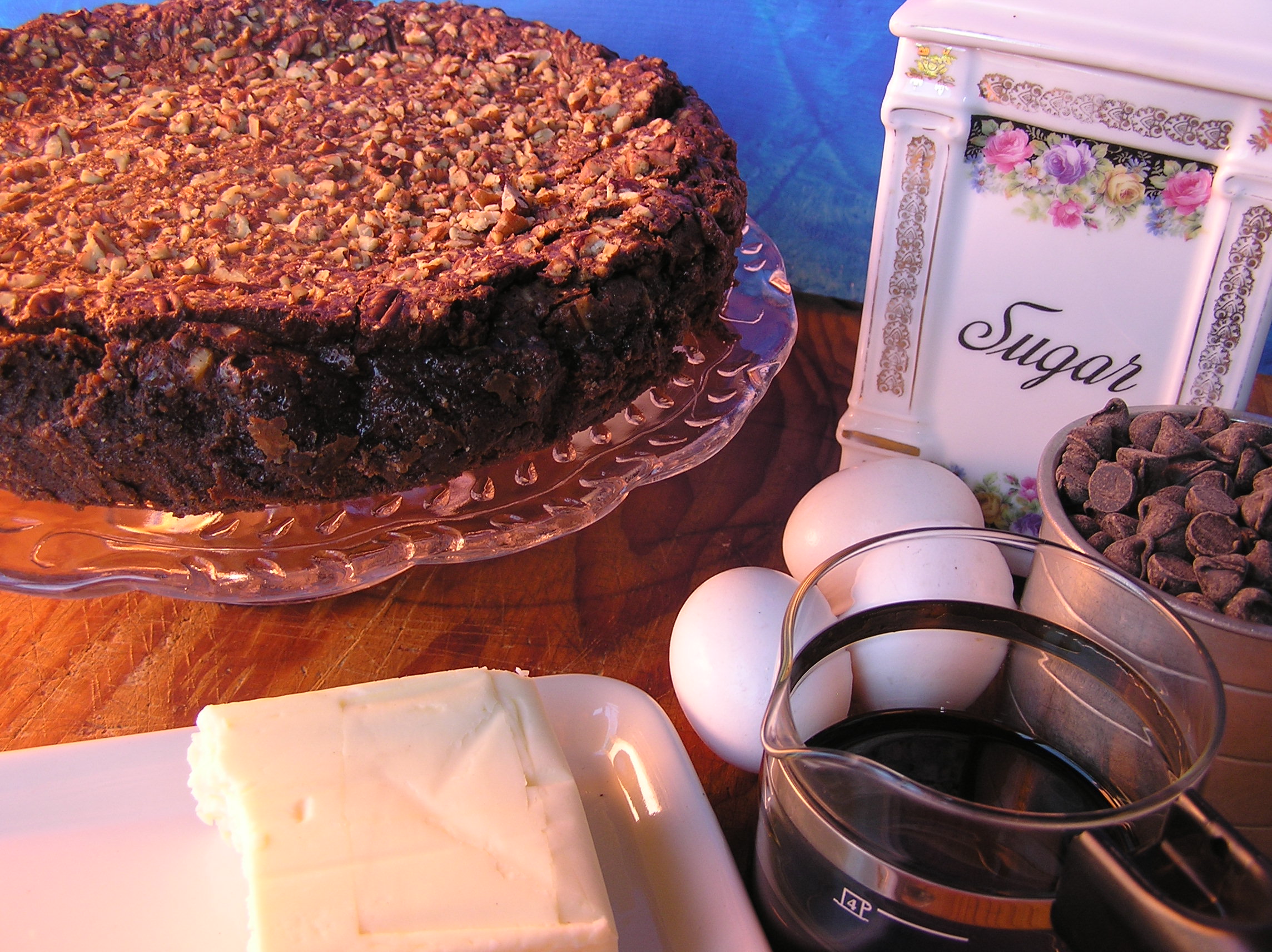 Chocolate Truffle Cake
This extra-rich, decadently chocolate cake is also a quick and easy recipe, with a minimum of ingredients. The original recipe called for Kahlua liqueur, but this version saves money; just use a homemade blend of espresso and maple syrup. Throw it together, bake, and enjoy a dense torte akin to mousse or pudding, with no fuss. Serves 15 or so; can easily be reduced by half to serve a smaller crowd.
Ingredients
* 1 lb. chocolate chips
* 1 lb. butter
* 2c. sugar
* 2/3 c. espresso (or strong coffee) (Decaf, if desired)
* 1/3 c. maple syrup
* 1/4 c. water
* 8eggs
* 1c. pecans, chopped
* Optional: Whipped cream, berries, or raspberry sauce
Bake in unbuttered pan, lined with aluminum foil (heavy duty works best). Use a large, 10″ pan, or 2 smaller pans. Preheat oven to 300 degrees. Microwave in large ceramic bowl, 2-3 minutes, until melted: > 1 lb. chocolate chips > 1 lb. butter
Stir the chocolate/butter mix until smooth. Add the following, stir, and microwave 2 min. more: > 2c. sugar > 2/3 c. espresso (or strong coffee) > 1/3 c. maple syrup > 1/4 c. water
Stir in, one at a time: > 8eggs
Pour into the foil-lined pan; sprinkle with: > 1c. pecans, chopped
Bake at 300 degrees for 65 min. for a 10″ pan, or 30-40 min. for 2 smaller pans. Let cool completely (for easiest handling). Transfer to cake plate, cut away foil, leaving a round of foil under the cake. (If completely chilled first, this foil can be removed, otherwise it can be tricky.) Serve with whipped cream or berries. A raspberry sauce can also be drizzled onto the plates before serving.
~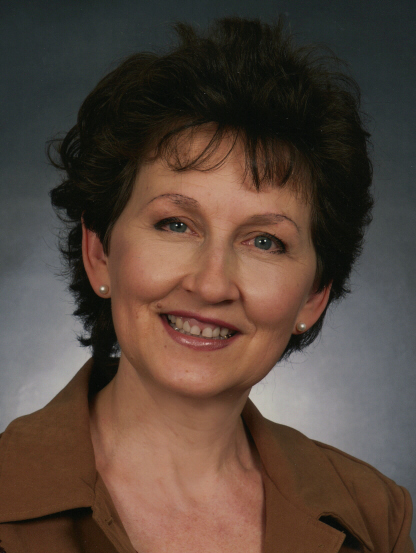 Jennifer Cote, with husband Tom, opened The New Deli in Pinole, CA in 1985. Her cookbook, "From the Land of Milk and Honey", is available at the shop, and online. More recipes, plus a lunch and catering menu, can be found at pccuisine.com. Comments, questions? Email Jennifer at thenewdeli@hotmail.com.