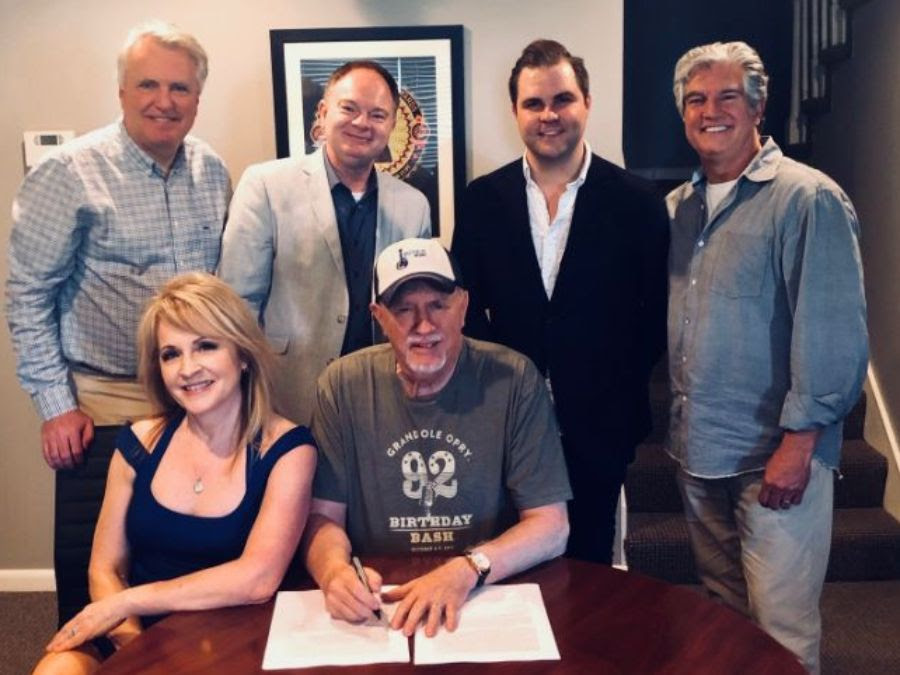 Nashville, TENN — Billy Blue Publishing is pleased to announce the signing of Bill Whyte to the recently-formed publishing company, which serves Bluegrass and Americana writers.
"Bill Whyte has been one of my favorite co-writers for a lot of years now. As a producer, I have recorded several of his songs on multiple artists I work with. I am so excited to work with him as part of our Billy Blue family and look forward to a wonderful working relationship." ~Jerry Salley, Creative and A&R Director, Billy Blue Records
Originally from Missouri, Bill Whyte is a songwriter, comedian, radio announcer, performer and more. He's recorded two comedy song albums: Off The Wall and Leave Em' Laughin'. His songwriting credits include  "Safe Haven" by Hillary Scott & The Scott Family (included on the Grammy Award-winning album Love Remains); "Crickets," the title song on Joe Nichols' album; "Retired" by Ray Stevens; "Goin' Ugly Early" by Cledus T. Judd; "Snowed In Christmas" by Linda Davis, and many more.
Whyte has won a CMA Award for Best Large Market Radio Personality, and was given the industry's highest honor when he was inducted into the Country Radio Broadcasters Hall of Fame in 2012.  He is currently on air at WSM Radio in Nashville the radio home of the Grand Ole Opry.   He's led country morning radio shows at WUBE Cincinnati, WMIL Milwaukee,  WFMS Indianapolis and WSM-FM and WSM-AM in Nashville.
In 2017 his home state recognized Bill with the Gateway Country Music Association's Lifetime Achievement Award.
Bill is also a longtime parody songwriter for United Stations in New York.
Bill plays across the country with two songwriting trios.  "Hits & Grins" with Steve Dean and Victoria Venier, and with "Evening In The Round" that includes Grammy winner Linda Davis and Lang Scott.
"I'm extremely excited to be part of the talented group of songwriters and creative folks at Billy Blue Publishing," Whyte says. "My thanks to my great talented friend Jerry Salley for his help bringing me into this fold that truly does feel like family.  My career has been blessed with success in radio, comedy and songwriting and I am looking very forward to what lies ahead with Billy Blue."