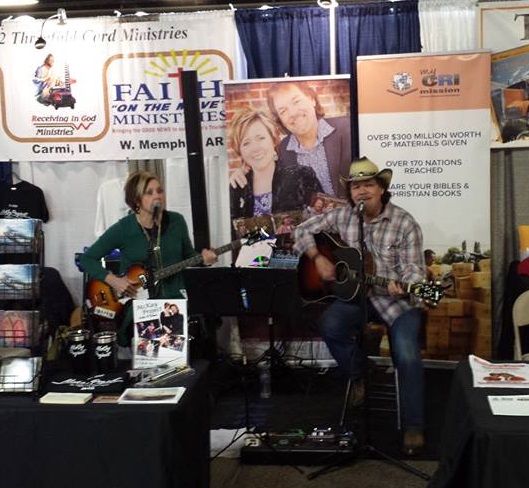 3-Fold Cord Ministry returns to Louisville, KY for the Mid-America Truck Show (March 28-30) to offer
support and encouragement to truck drivers. The men and women that make up 3-Fold Cord Ministry
are drivers themselves or have been drivers and understand the challenges of being on the road. 3-Fold
Cord Ministry offers hope and encouragement through CDs, books, printed materials, podcast, radio
programs and music.
Attendees are encouraged to come by the booth (#68084-West Wing) and check out the newly released
publication, "Real Life Stories – Trucker's Edition 1". The book contains true stories of real truck drivers
and their experiences while navigating the highways across the country.
Visitors are also invited to browse through the hundreds of FREE CDs with great music and messages
that will inspire, encourage and challenge you. Get a supply for the road! In addition to the free CDs,
Lonesome Road Volume 1 and Volume 2 will be available for purchase. Both of these great albums have
positive country and Christian country music geared toward the driver. Be sure to ask for them when
you stop by Booth #68084 in the West Wing.
Speaking of music, McKay Project returns to the Mid-America Truck Show for the 3 rd year as musical
guest for 3-Fold Cord Ministry. Dennis and Leslie McKay make up the husband and wife duo of McKay
Project from Columbus, MS. They have an Americana style that brings a mix of blues and country to
gospel music in a live acoustic setting. They will be doing live music at 11 a.m. and 2 p.m. on Thursday
and Friday and again at 11 a.m. on Saturday.
For Information about 3-Fold Cord Ministry, contact Gary Rayburn at 618.383.2107 or
www.lonesomeroad.org
For information about McKay Project, visit them on Facebook: @McKayProject
Mid-America Truck Show: www.truckingshow.com
3-Fold Cord Ministry Partners are Lonesome Road Ministries, Channel 21 Ministries, Good News
Distribution, J & A Ministries, ACT, Trucker's Friends Network, and CRI Ministries.