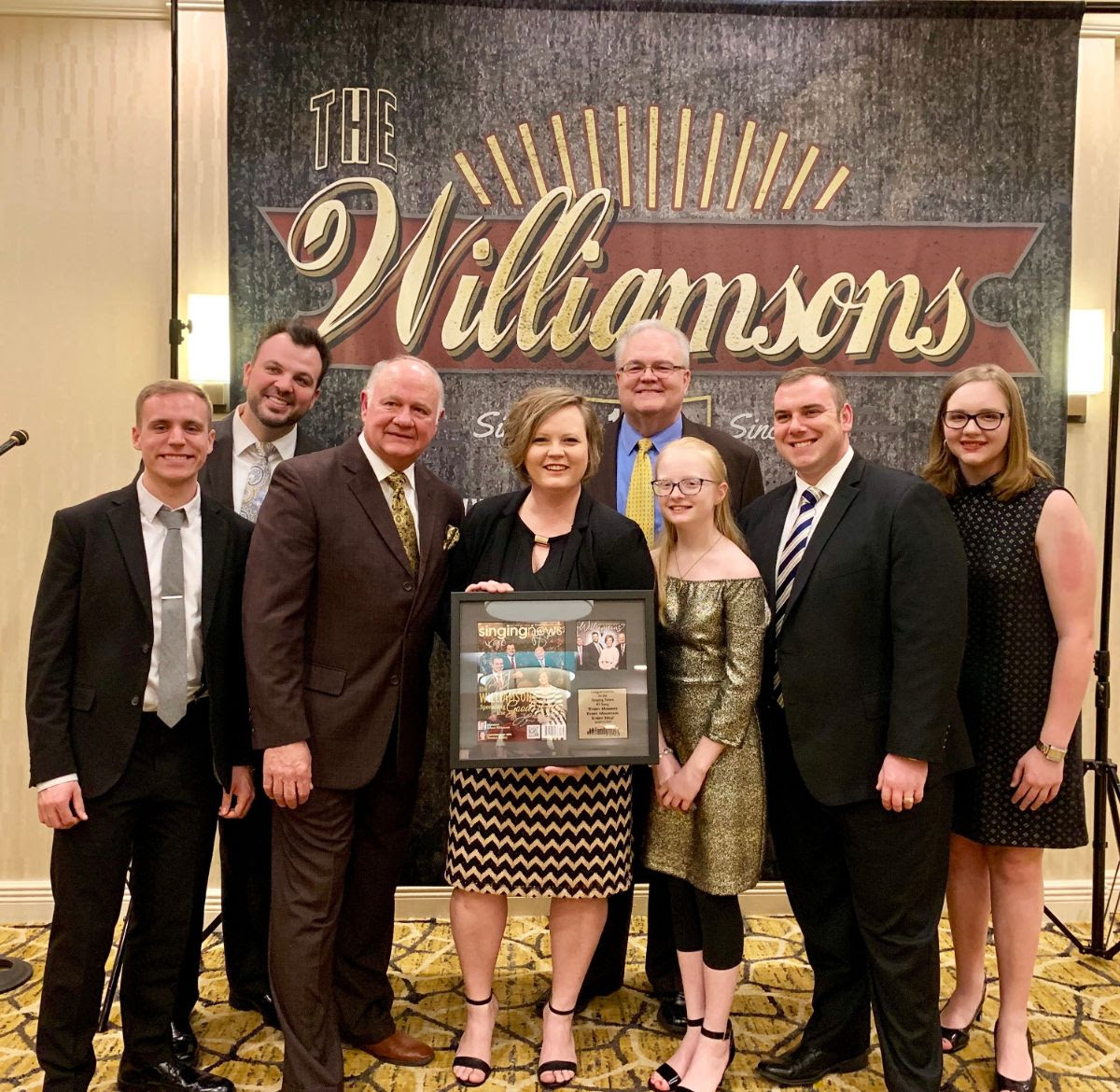 Nashville, TN The Williamsons owned Nashville for two days this week.  Tuesday, they were in the Sirius/XM Studios with the award-winning Kyle Cantrell recording interviews for their special Album Spotlight.  24 hours later the Williamsons celebrated their #1 song, "Every Moment, Every Mountain, Every Mile,"  with not one but two #1 parties!  The first party was held in the Holiday Inn Ballroom in Hendersonville, TN.  The ballroom was filled with family, friends, DJs, hall of famers and many of the talented folks who worked on this special recording.  Attendees included Country Music Hall of Fame member Duane Allen of the Oak Ridge Boys who also sang on the album, Gospel Music Hall of Fame member, Ronny Hinson, who also sang on the album, the writers Wayne Haun, Joel Lindsey and Jeff Bumgardner.  We had many friends and DJs present including Paula Probus, Ronda Alfred, Roger Harris, Richard and Dale Hyssong, Vonda Armstrong and many others.  Rick Francis was there representing Singing News Magazine.
Then, they went next door for a second party held at the MIke Huckabee TV Studio at TBN.  Gov Huckabee hosted a special reception that included recognizing the Williamsons to the crowd, playing their hit single and sharing a special cake with the audience!  The TV show itself featured actor Gary Sinise (Lt Dan, Forrest Gump) Ricky Skaggs and others.  What a whirlwind 48 hours for Southern's Gospel's best mixed quartet!
The Williamsons new single, "He's Here For Me," is tied for the #5 Top New Release for April in the Singing News Magazine.
Stay tuned for more exciting news coming your way from the Williamsons, Butler Music Group and Family Music Group!