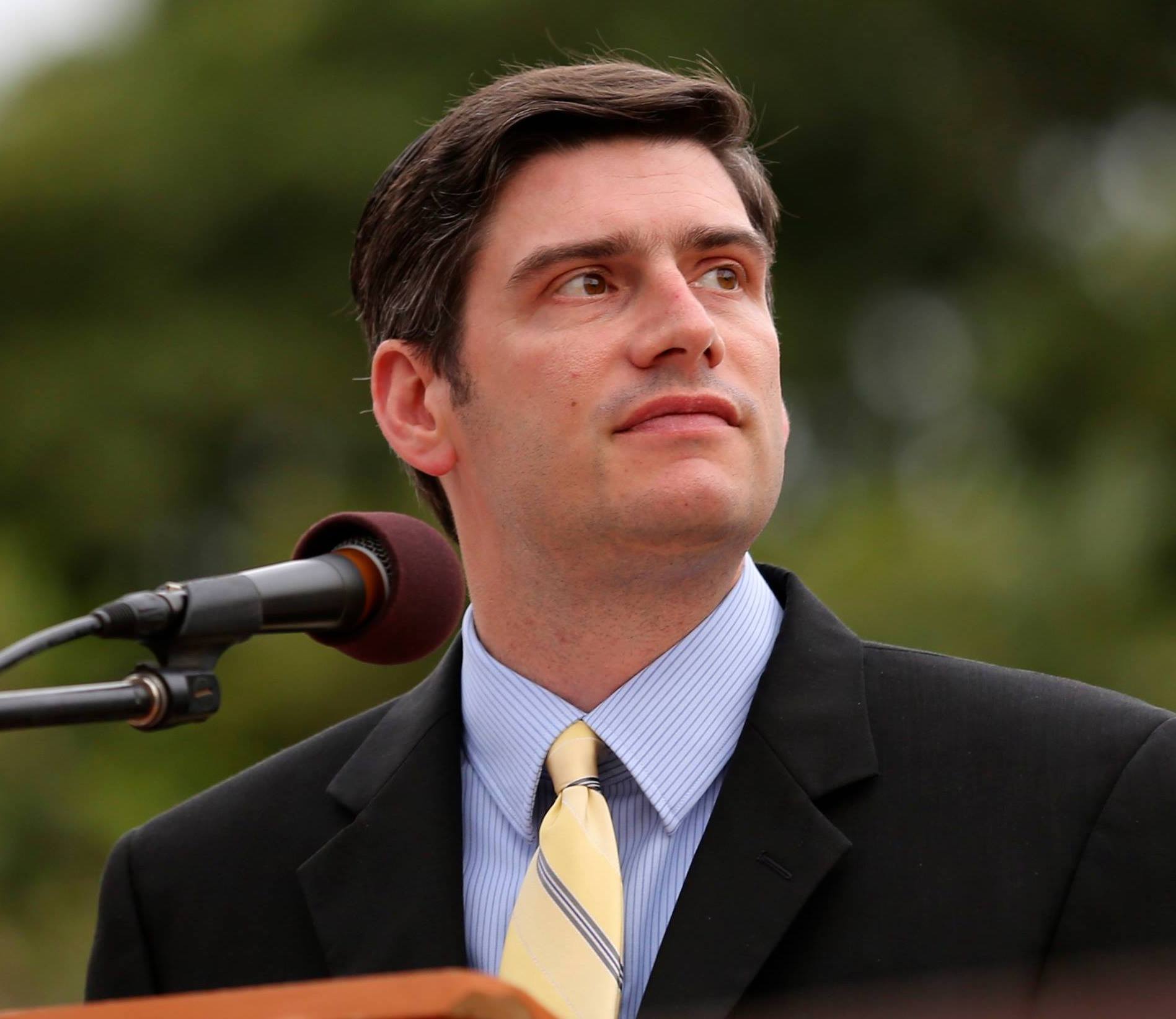 Thousands make commitments to Jesus Christ as evangelist preaches nine events across multiple locations
Contact: Erik Ogren, Billy Graham Evangelistic Association, 704-577-2109 eogren@bgea.org
MANILA, Philippines, – Evangelist Will Graham returned to the Philippines in February to hold an eight-day, nine-event evangelistic campaign that took place in multiple locations in and around Manila. The Greater Pangasinan-Metro Manila Celebration with Will Graham was held Feb. 9-17, and included a two-day outreach at the Narciso Ramos Sports Complex in Lingayen, Pangasinan, followed by three special events for teens, government/military leaders and marketplace leaders, and culminated with a three-day, four-event series at the Quirino Grandstand at Manila's historic Rizal Park.
All told, 149,656 people attended the Greater Pangasinan-Metro Manila Celebration with Will Graham.
"Jesus, the Son of God, came for one reason: to transform your life by dying on the cross for your sin and my sin," said Graham from the stage during one of the outreaches. "Everything points to the cross. The cross is the most significant event in human history. It can change your life tonight."
More than 19,400 responded to Graham's invitation to make a commitment to Jesus.
"This is amazing. I'm sure that there will be an exponential result and impact of the Gospel to the Filipino people," said Bishop Noel Pantoja, general chairman of the Greater Pangasinan-Metro Manila Celebration and national director for the Philippine Council of Evangelical Churches. "People are receiving hope in the Lord Jesus Christ. The Gospel has come just in time, giving hope to the Filipino people."
The Greater Pangasinan-Metro Manila Celebration with Will Graham marked the first time that all three generations of Graham evangelists have preached from the same venue in the same city. Will's grandfather, Billy Graham, preached a Crusade at Rizal Park in 1977 and Will's father, Franklin Graham, held an evangelistic Festival in 2006 in the same location.
Two milestones were reached during the campaign in the Philippines. During the opening weekend in Lingayen, Pangasinan, total cumulative attendance at Graham's evangelistic outreaches over the course of his ministry reached and exceeded the one million mark for the first time. More important, the cumulative number of people making spiritual decisions for Christ since Graham began his evangelistic ministry topped 100,000 at the Saturday morning children's event in Manila.
This was Graham's third trip to the Philippines to hold multi-day outreaches. He first preached in the Bicol region of the Philippines in 2011. He returned in 2015 to preach in Cebu and Tacloban following the deadly Typhoon Yolanda.
The Greater Pangasinan-Metro Manila Celebration was the first evangelistic outreach for Graham in 2019. Yet to come this year will be international efforts in Albania and Canada, and domestic Celebrations in Kaua`i, Hawaii, as well as Helena, Great Falls and Hamilton, Montana.
Follow Will Graham on social media at www.Facebook.com/WillGraham4 and www.Twitter.com/TellaGraham.