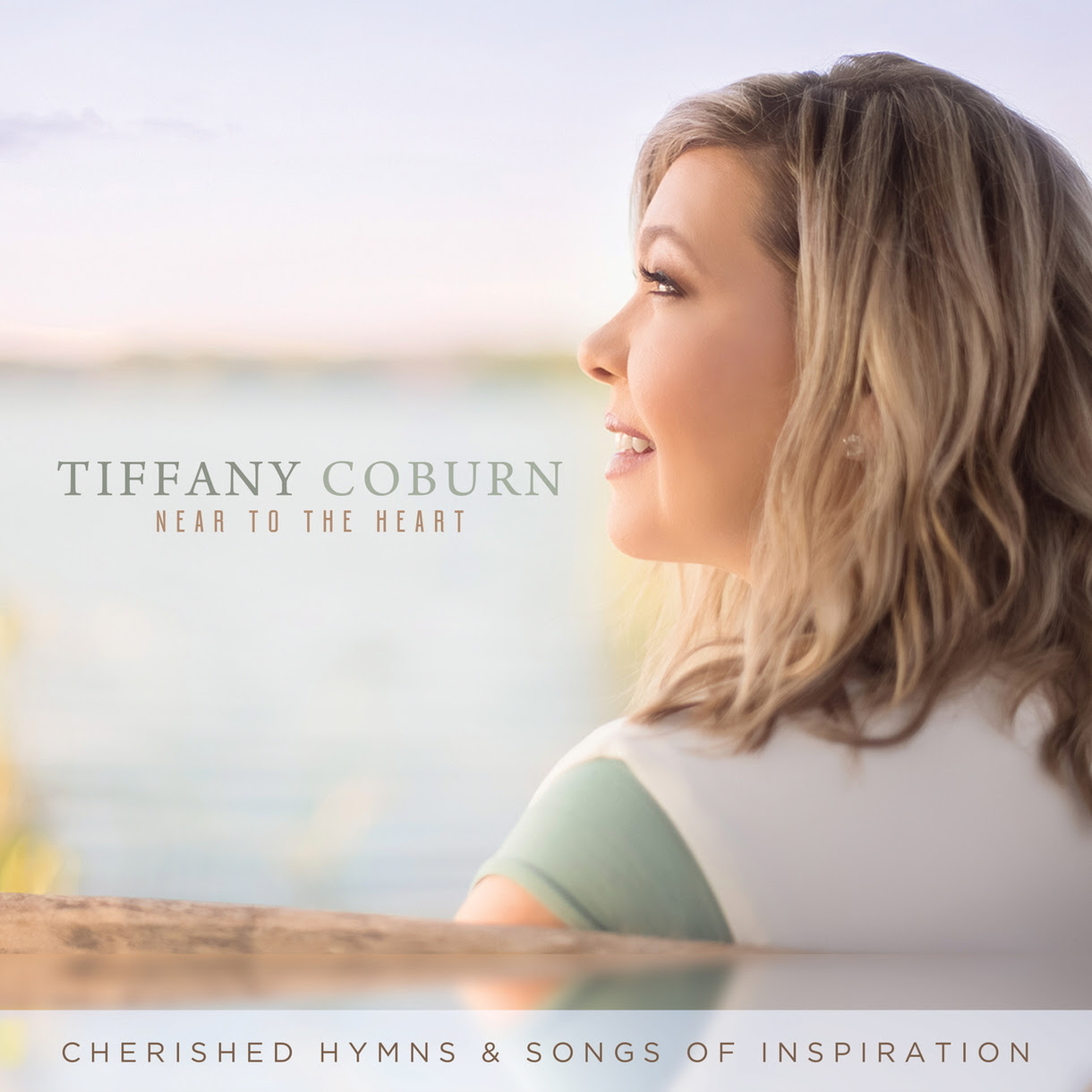 Nashville, TN  – Known for her amazing vocals at Walt Disney World and in the a capella group Voctave, Tiffany Coburn soars into the Inspirational market with her first national gospel music release, Near to the Heart: Cherished Hymns and Songs of Inspiration. Through a partnership with Narrow Gate Entertainment, StowTown Records is thrilled to make this project available at retail and digital outlets worldwide via Sony/Provident Distribution.
Produced by Wayne Haun, Trey Ivey, Mike Swift and Jamey Ray, songs from Near to the Heart have already made an impact on concert attendees. "It is so much fun sharing these incredible hymns and inspirational songs with churches across the country," shares Tiffany. "I am so thankful for Wayne Haun, who masterfully crafted these timeless treasures into new creations while honoring the integrity of the original song. The response from concerts is encouraging and I could not be more thrilled to share this collection of songs with everyone."
While the tracks on this project give you a glimpse into Tiffany's heart, she easily and willingly shares what God is doing in her life. "I have been involved in the music business through touring and singing in churches or at Disney my entire life. Through many years, miles on the road, questioning what is next, and so many prayers, God revealed He is not finished with me. Today marks my first national Gospel release, and I could not be more thankful for this incredible opportunity for ministry. If there is one thing I hope to impress on you it's that God can and will use anyone who is willing. It really doesn't matter if you are a teenager, a young parent, someone who is recently retired or enjoying the twilight years.  Whatever your season of life – trust God. He sees you.  He has a plan for you. It is easy to believe that God will use someone possibly younger, more connected or more gifted. In fact, God wants to be glorified by you.  He wants to be seen through you. It doesn't require a national stage. Many times the most meaningful connections are in your neighborhood, at school or your workplace. I encourage you to be willing to show God's love to others."
Narrow Gate Entertainment is an independent Christian Concert Promotions and Record Company based in Louisville, KY. President Mike Swift is pleased about this new partnership and release. "It has been an incredible blessing to partner with the StowTown Records family.  The support the team has shown Tiffany has been tremendous." Mike adds, "Tiffany is enjoying being on tour with Point of Grace this year.  She has recently performed with Gospel greats like Sandi Patty, Larnelle Harris, Charles Billingsley, and TaRanda Greene.  We are excited about new opportunities to partner with Gospel artists who share the same passion for ministry."
Co-owner and CEO of StowTown Records, Landon Beene, is delighted to be expanding the Inspirational artist roster at StowTown. "Tiffany Coburn is a singer's singer with an amazing resumé. It is an honor for StowTown Records to be the home to her music. Our goal with StowTown was to create a broad reach of quality music that would span many genres. This is a great opportunity to do all of that within this agreement with Tiffany and Narrow Gate Entertainment."
The first single from the project, "The Way of Love," shipped to radio in October and is inspiring listeners across the globe. The video for "The Way of Love" can be viewed HERE.