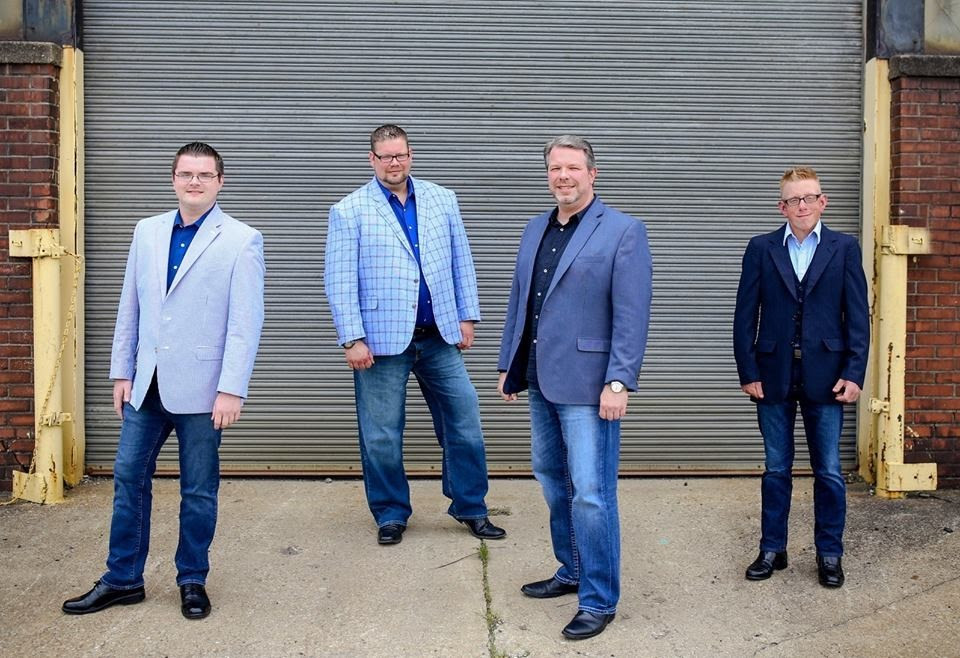 Nashville, TNÂ  Each year, fans of Southern Gospel music come from all around to the National Quartet Convention to listen to their favorite top artists and to be introduced to the stars of tomorrow. This year, GloryWay Quartet caught the eye of fans as well as the music industry with energetic performances and numerous interviews.
The Ohio based quartet has been on the road for over a decade but recently they have been building momentum on the national level. In September, GloryWay signed a consultation agreement with Butler Music Group and they were featured in the October issue of the Singing News Magazine. "These guys are great! They have a huge quartet sound and fans are going to love them," stated Les Butler.
While at NQC, the group was interviewed by numerous media outlets including Gospel Music Today, SGN Scoops, WGOG and many more. They performed on the Featured Artist Showcase and left the fans on their feet. They were also invited to sing at the Promoters Breakfast for the top promoters in Gospel music! "We were overwhelmed by the response this year at convention. We were able to meet so many new friends and connect with media from across the nation," stated Justin Crank.
Fans are encouraged to stay connected to GloryWay Quartet as the next year will be filled with exciting events. The group is currently planning their next album. To learn more, go to glorywayquartet.com.