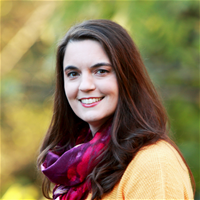 Telly Award-winning artist and five-time top 10 Billboard singer Jennifer Shaw will join the Aspire women's conference in 2019. Begun in 2014, Aspire events are one-night events that have featured numerous speakers, comedians and singers including Karen Kingsbury, Lisa Whelchel, and Anita Renfroe, among many others.  Shaw will sing as well as share her story with conference attendees in select markets.
After a four-year absence from the radio charts, Shaw recently released a new full-length recording project entitled "Nothing to Fear", produced by Lifeway's Songwriter of the Year, Paul Marino. Though Shaw's last album spawned a Telly Award-winning music video and songs used by organizations such as disability ministry Joni and Friends, as well as Remember Nhu, a worldwide organization that fights child sex slavery, Shaw waited for the right time to record songs that reflect the multiple changes in her life and family.
Shaw's parenting skills were put to the test early on when her youngest child, son Toby, was diagnosed with a severe case of Sensory Processing Disorder. Shaw chronicled her family's journey in the critically-acclaimed book "Life Not Typical: How Special Needs Parenting Changed my Faith and my Song", which is now used in the Resource Library of Autism Speaks, the world's leading autism science and advocacy organization. Shaw's involvement with children's organizations and her multi-year partnership with Compassion International took her to orphanages around the world where she learned that children over the age of three are rarely adopted, and their chances were even lower if they had medical issues. Armed with that knowledge, the Shaws realized they couldn't help every child, but they could help somebody. So in the past two years, Shaw along with her husband and their three biological children, have adopted three Chinese children with medical issues, ages 7 to 11.
"I think one of the great fears about adoption is how it will affect the existing family unit," says Shaw. "I know I was afraid of how my biological kids would handle it. We talked through all our fears and reservations as a family. But God uses everything for good, and by challenging our kids to love people outside their comfort zones as siblings, I have seen my children grow in compassion and empathy, and they have been blessed through this process."
Shaw says she now understands that the earlier struggles she endured — her near-death from a pregnancy, her father dying of ALS, and parenting a special needs biological child — all prepared her for this season of her family's journey.
"All of those difficulties we went through taught me to totally rely on God, and that He really does use all things for our good," says Shaw. "A lot of things I used to think were very important are no longer priorities. We are put on this planet for one purpose — to know Jesus and to make Him known. God's faithfulness in the past is what gave me the courage to do something that initially made me very fearful — adopting older children from another culture who have medical issues. But taking God at his word and believing that there was nothing to fear have brought me the greatest joys of my life. I can't imagine my life now without all six of my kids."