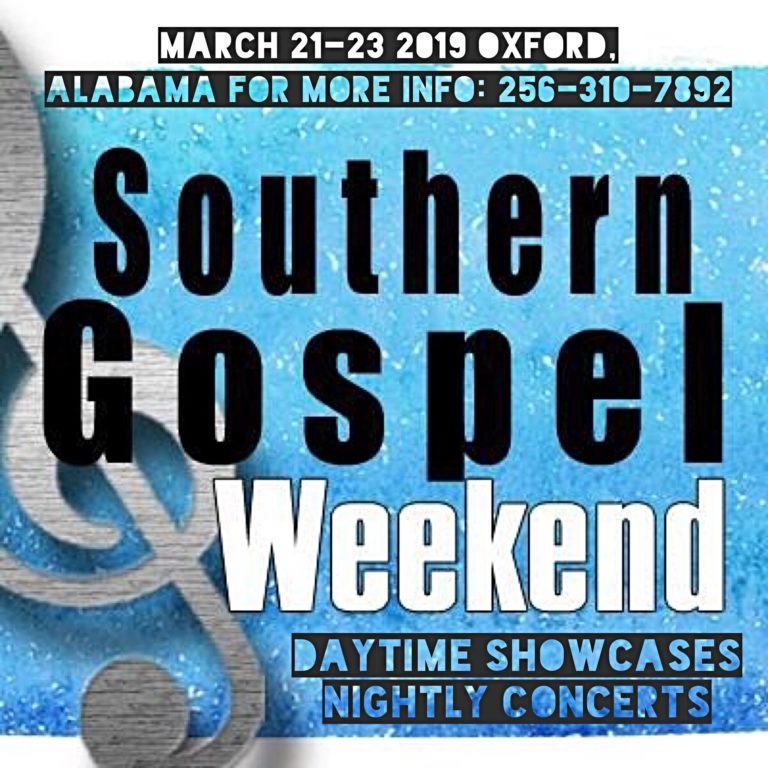 General admission is  Free, however if you would like to be a VIP, get in touch with Vonda at 256-310-7892 or email vondaeasley@gmail.com. Front Row Tickets have just been released.

VIP seating For Southern Gospel Weekend is in the floor area just in front of the stage. Other VIP perks includes free gifts every night for our special VIP guests. A goodie bag will be waiting for you when you arrive!
Southern Gospel Weekend March 21st- 23rd at the Oxford Civic Center in Oxford, Alabama. Don't miss this great event!
Find Southern Gospel Weekend On Facebook HERE