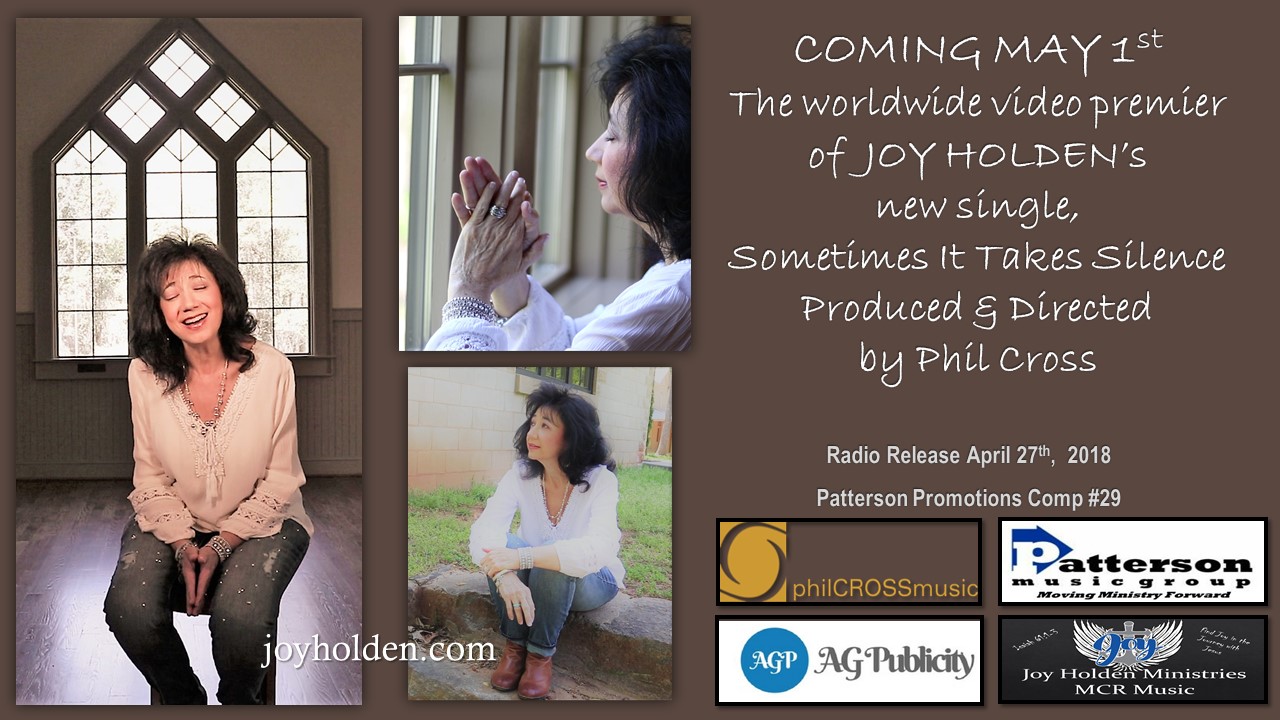 Spartanburg, SC – – Exciting singer/songwriter Joy Holden is thrilled to announce the release of her brand new concept video. The video, based on the her new single "Sometimes It Takes Silence," is available today on most video streaming services.
"Sometimes It Takes Silence" is the current single from the popular vocalist from her latest recording As Long As You Breathe.
Joy said, "I was laying down the lead vocals at the exact moment that the song's writer Matthew Lawson was having major heart surgery.  Prayers before and during the session allowed for God's healing spirit and anointing to fill the booth.  My Grammy nominated producer/engineer Chris Latham described it as a magical moment with chill bumps in the studio. Matthew had a very successful surgery as prayers were answered."
Joy selected this track for her album for its simple beauty, escaping the noise of life – of wanting to listen to God's direction and voice, in silence. Multi-award winning singer/songwriter Phil Cross was at the helm of the video as both director and producer.
Phil Cross stated, "It's been such a blessing to have been entrusted to produce this video for Joy Holden. "Sometimes It Takes Silence"  is an awesome song and Joy delivers it with her special unique passion and purpose.  It was a blast capturing this great song from this stellar singer and Christian example."
The location for the video was in a fully restored old stone church in Glenn Springs, South Carolina which is now in the historic preservation society located in an area known for healing waters.
Joy added, "The church is now fully restored but sits empty and houses beautiful wood grains which provide an intimate setting for time alone with God."
The video can be viewed at: https://youtu.be/miBryDChUEg
"Sometimes It Takes Silence" is being added immediately to radio. The song is being promoted through Patterson Promotions and can be found on Patterson Promotions Compilation #29.
If you would like to interview Joy Holden contact AG Publicity at  info@agpublicity.com.
To purchase As Long As You Breathe go to : https://joyholden.com/store/