Nashville, TN (June 29, 2017) Butler Music Group is proud to announce the signing of a production agreement with Covenant, a mixed trio from central North Carolina. The group is made of Tony Deaton, Charles Scarlatte and Teri Moss.
"This has been a fun project to produce. These folks can flat out sing. When you combine great songs with great singers, it's sure to bless people," stated Les Butler.
Butler Music Group's production division works with many of Gospel Music's top artists including the Dunaways, Williamsons, Old Time Preachers Quartet and more.
Covenant's 
new album will be available late spring. For more information on Butler Music Group, click
here
.
For more information on
Covenant
, go
HERE
.
About Butler Music Group
Based in Nashville, Tennessee, Butler Music Group provides professional management and consulting services to Southern Gospel and Bluegrass artists including
 Dunaways, Heaven's Mountain Band, Williamson's, Old Time Preachers Quartet, Sacred Harmony, Coffmans, and Jason Davidson. 
BMG subsidiary, 
Family Music Group
, is the label and radio promotion division of BMG. Label artists include 
Dunaways, Williamsons, Old Time Preachers Qt and Jason Davidson.  
 Radio Promotion artists include
 Canton Junction, David Phelps, Goodman Revival, Ivan Parker, Guy Penrod, Hagees, Jimmy Fortune, Oak Ridge Boys, Booth Brothers, Larry Gatlin
, and many others.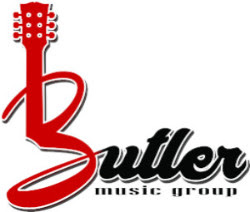 Les Butler has been actively involved in Southern Gospel Music for 39 years as a musician, producer, manager, former publisher of the Singing News, and as a nationally syndicated radio host. Butler started Butler Music Group in 1978, and purchased Family Music Group in 2003. He is a past March of Dimes AIR award, as well as winner of thePaul Heil Broadcasting Award in 2011. Butler's syndicated radio show, Les Butler and Friends, is heard across America and abroad. Butler's playing and production credits include Palmetto State Quartet, Darryl Worley, Richard Sterban, Joe Mullins and the Radio Ramblers, Fairfield Four, Steeles, Dunaways, Crabb Family, Easter Brothers, Marksmen Quartet, Earl Scruggs, Bowling Family, Jimmy Fortune, Marty Raybon,Larry Gatlin and many more. Butler's publishing companies are Hurry-Up Publishing/BMI and Hush Jean/ASCAP. He continues to host a daily Southern and Bluegrass Gospel video blog at southerngospel365.com.
READ The latest PDF Version Of SGNScoops Magazine here.
Download The latest PDF Version Of SGNScoops Magazine HERE
Find SGNScoops Magazine On Facebook HERE
Listen Online To The Best In Todays Gospel Music HERE