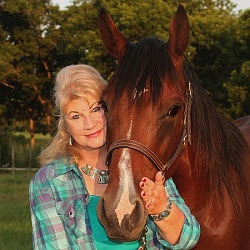 FARMERSVILLE, Texas,- These exhilarating novels are like riding a fast horse down a steep mountain.  You'll feel the wind, smell the pine trees and wonder-what will happen next?  Each saga illuminates God's love and power as you travel from the ranchlands, to the mountains, to the ballrooms of New York City!
Giant in the Valley: Recurring dreams warn Augusta that hard times are coming…but not until she's kidnapped…do her nightmares really begin.
Wings on the Mountain: Two abused women, Copper and Mariah find themselves widowed and alone in the mountains-alone-except for their enemies.  Does God know or care?
Tracks of the Wind: The characters from the first two books are twenty years older and their children are now adults.  When the evil Lavenia Wrenford returns…who will fight her and who will become her ally?
Follow four couples over thirty years as God weaves their tattered lives into something miraculous! You'll see evil at its worst, honor at its best and love at its most endearing.
Amazon readers give 5 Star Reviews:
"I highly recommend Giant in the Valley to anyone who enjoys reading a realistic tale of adventure, danger, mystery and love.  Give this one a try; you won't regret a minute of it!"
"Wings on the Mountain takes important and difficult realities and turns them into an inspirational gift.  If you're looking for a historical romance with some meat and grit to it, this book is for you!"
"Tracks of the Wind is a wonderful bow, tied at the end of this great trilogy.  There's something for every reader — mystery, adventure, humor, and romance! Inspirational and meaty, this novel will have you thinking long after you've finished the last page."
Media Inquiries: Please contact Lynn Corzine lfaulknercorzine@gmai.com Website: www.lfaulknercorzine.com
About the Author
L. Faulkner-Corzine grew up on a Colorado ranch and now lives in rural Texas.  Her flair for dramatic imagery is artfully combined with her heritage of ranching, respect for the pioneer and her passion for sharing God's word!
Available on AMAZON & other book stores. Kindle, E-book & Paperback