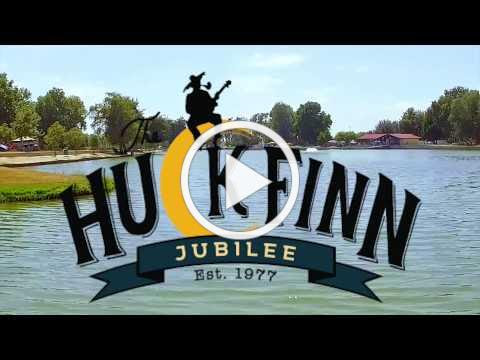 Ontario, CA: For over 40 years, the annual three-day music festival in Southern California, Huck Finn Jubilee, delivered acts from a long list of luminaries such as Ralph Stanley, Alison Krauss, Del McCoury, Punch Brothers, Rhonda Vincent, Steve Martin and the Steep Canyon Rangers, Emmylou Harris, Peter Rowan, and more. After a one-year hiatus, the festival will return to Ontario, CA on October 5, 6, and 7 in 2018 under new owners Nikki and Roger.
"It's important that we honor the tradition of this festival because the community deserves it and we want to take you on the musical journey that we experienced" says Nikki and Roger. The couple, both executives at an experiential marketing firm in Los Angeles, attended the festival in 2016 and were impressed with the music, array of activities for people of all ages and overall positive vibe. When they heard the festival wasn't going to return in 2017, they purchased the brand and built their dream team of industry experts in hopes of keeping the festival alive and maintaining the high-level of quality its fans and the community deserves.
Entering its 41st year, the 2018 Huck Finn Jubilee will offer the entire festival experience featuring traditional and progressive bluegrass music, local food, craft beer, a unique array of handcrafted arts and crafts, access to beautiful park amenities, camping, fishing and general family fun.
Festival tickets and lineup announcements coming soon.