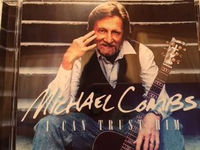 NASHVILLE, Tenn. – The 2018 Absolutely Gospel Music Awards were handed out in Nashville, Tennessee last night and AG Publicity Clients were among some of the big winners of the night.
Karen Peck & New River continued their streak as the most awarded artist of the evening taking home an impressive three trophies. The group won the overall Album of the Year (for Hope For All Nations) and Fan Favorite Artist of the Year. In addition, group guitarist Matthew Gooch won his first Musician of the Year title.
Gospel music mainstay Michael English took home two AGM Awards including Male Vocalist of the Year and Progressive Recording of the Year (for Love Is the Golden Rule).
The Freemans won Country Song of the Year (for their hit single "It Still Takes the Blood"). Group matriarch Chris Freeman was honored to win the Susan Unthank Memorial Award which honors women who have made a lasting impact in Southern Gospel music. Group member Misty Freeman's solo outing Turn the Page took home the trophy for Country Recording of the Year.
Comeback kid Michael Combs was honored with his first-ever AGM Award for Music Video of the Year. The viral sensation "Good Vs Evil" was a hit among fans at the show.
In addition, several AG Publicity artists were featured performers at the live show. In addition to the aforementioned Karen Peck & New River, Michael English, The Freemans, and Michael Combs, AG Publicity clients New Legacy Project and the Griffith Family had knockout performances during the course of the evening.
The Absolutely Gospel Music Awards were handed out on Tuesday evening, April 10, 2018 at Nashville First Church of the Nazarene in Nashville, Tennessee.
AG Publicity client winners:
Album of the Year – Hope For All Nations – Karen Peck & New River (produced by Wayne Haun)
Male Vocalist of the Year – Michael English
Musician of the Year – Matthew Gooch
Progressive Recording of the Year – Â Love Is the Golden Rule – Michael English (produced by Jason Clark and Jay DeMarcus)
Country Song of the Year – "It Still Takes the Blood" – The Freemans (written by Gerald Crabb)
Country Recording of the Year – Turn the Page – Misty Freeman (produced by Scott Godsey & Trey Ivey)
Music Video of the Year – "Good Vs. Evil" – Michael Combs (produced and directed by Micah Schweinsberg & Rick Schweinsberg)
Fan Favorite Artist of the Year – Karen Peck & New River
Susan Unthank Memorial Award – Chris Freeman