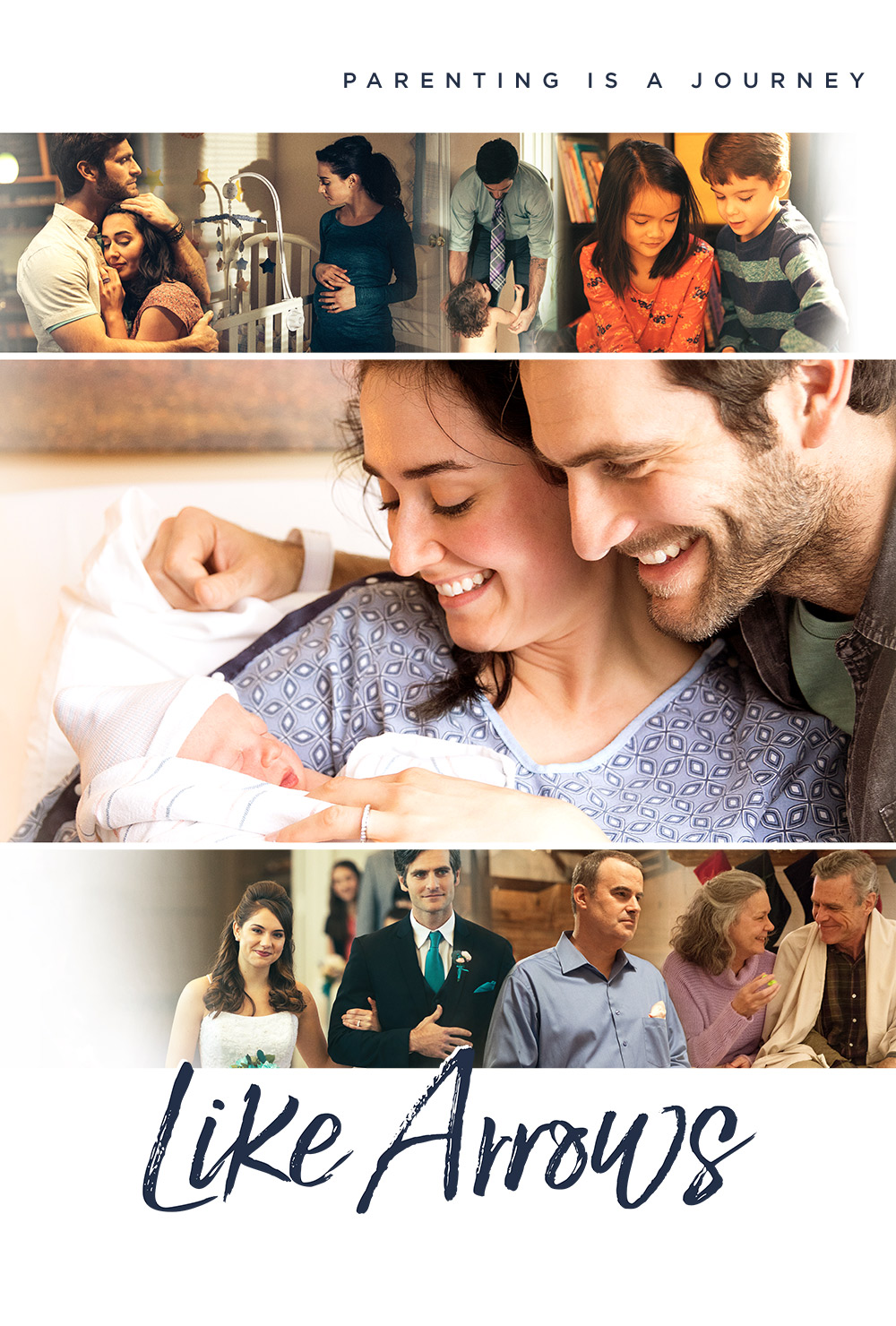 DENVER,  -  "Like Arrows," the inspirational two-night Fathom event from executive producers Alex and Stephen Kendrick ("War Room," "Courageous"), FamilyLife's Dennis and Barbara Rainey, and Bob Lepine, was awarded the Best Feature Film and Audience Choice awards at last week's Christian Worldview Festival held in Franklin, Tennessee.
"To God be the glory," said director Kevin Peeples during his acceptance speech. "Parenting is a journey and the word of God must be at the heart of that. The message of this film is it's never too late to get started."
"Like Arrows" explores the joys, challenges and heartaches of parenting. Through a journey that unfolds over 50 years, Charlie and Alice discover the power of family, and learn that being anchored in Christ as a family is the most important part of raising the next generation.
The movie signals a significant new parenting emphasis for FamilyLife. FamilyLife's Art of Parenting™ will provide moms and dads with a variety of resources that include a free online course and an eight-session small group series.
Fathom Events and Collide Media Group partner to present this unique event in U.S. cinemas on Tuesday, May 1 and Thursday, May 3 at 7:00 p.m. local time (both days). Audiences will also experience an exclusive panel discussion featuring Alex and Stephen Kendrick, Dennis and Barbara Rainey, and Bob Lepine after the event.
"Like Arrows" was directed by Kevin Peeples and stars Alan Powell ("The Song"), Alex Kendrick ("War Room," "Courageous") and newcomer Micah Lynn Hanson.
For artwork/photos related to "Like Arrows," visit the Fathom Events press site.
For more about the Christian Worldview Film Festival go here.