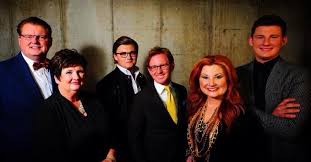 Hurricane Mills, TN  – Organizers of the 2018 Gospel Music Festival announce daily performers and new events scheduled at The Loretta Lynn Ranch, on August 30 through September 2, 2018.  The Festival will feature family entertainment from beginning to end. Gospel music is planned as well as a night of Country music, a Talent Search and a special Sunday morning service.  There will also be a bonus "jam session style Sing-a-long" on August 30.
Jeff Sneed of The Sneed Family, hosts of the Gospel Music Festival, made the announcement today from The Sneed Family office.  "We wanted to bring just a little more this year.  It is a family weekend that everyone will enjoy," proclaimed Sneed.  "This is a lineup that will be the best Gospel and Country music has to offer.  There will be a great mix of Bluegrass Country, traditional Southern Gospel, solid quartet and great comedy.  The Loretta Lynn Ranch is the perfect location to bring Country music fans too.  We are very excited to add a Talent Search, this will provide an opportunity for rising musicians and artists to get a break into music," Sneed added.
Friday morning will feature the Talent Search.  Jeremy Cato, whose own career was bolstered by a Talent Search several years ago, will host this special opportunity.  Both solo artists and groups are encouraged to participate.  Winners will receive a recording package from one of Nashville's highest rated studios.
Friday's schedule is set with, Triumphant Quartet, Jeff and Sheri Easter along with The Easter Brothers, Karen Peck & New River, and the Troy Burns Family.  As a special highlight, The Sneed Family will take the stage.
On Saturday, a full day of Gospel Music is planned featuring The Perrys, Primitive Quartet, New Ground with Mickey Bell, Tony Gore, High Road, The Steeles, The Freemans, and The Sneed Family. Well-known Country comedian Mike Snider from The Grand Old Opry is also scheduled to appear.  "Those attending will be laughing, singing and inspired from the minute first note is struck from the stage," stated Sneed.
The highlight of the weekend will be a separate performance on Saturday, September 1, by the country music icons, Shenandoah, as part of their 30th Anniversary Tour.  "This is where Gospel meets Country," said Sneed.  "Folks can enjoy two events in one location while enjoying the beauty of the Loretta Lynn Ranch on a holiday weekend," he continued.
The 2018 Gospel Fest is also adding a special Sunday morning chapel service featuring Gospel music's favorite evangelist, David Ring.  Since 1973, Ring has challenged thousands of people with his signature message – "I have cerebral palsy…  What's your problem?"
The Gospel Music Festival at the Loretta Lynn Ranch will be held in the pavilion at the ranch campgrounds.  "We are honored that the Loretta Lynn Ranch would again welcome the return of Gospel Music," said Sneed.
For ticket information: www.ticketstorm.com or by calling 866-966-1777.
Loretta Lynn's Ranch is located off I-40 at Exit 143 in Hurricane Mills, TN.  Camping is available by reservation.  There are also area hotels nearby.
The Sneed Family is a favorite to their fans.  They provide an honest worship experience while providing encouragement.
Watch for them on stage as well as on television with their production of "Sneed Family Music".  The program is seen in over one million homes each week.  The Sneed Family brings music, and interviews from the best in Southern Gospel Music.  The show is now available online.
For more information on The Sneed Family, visit sneedfamily.com