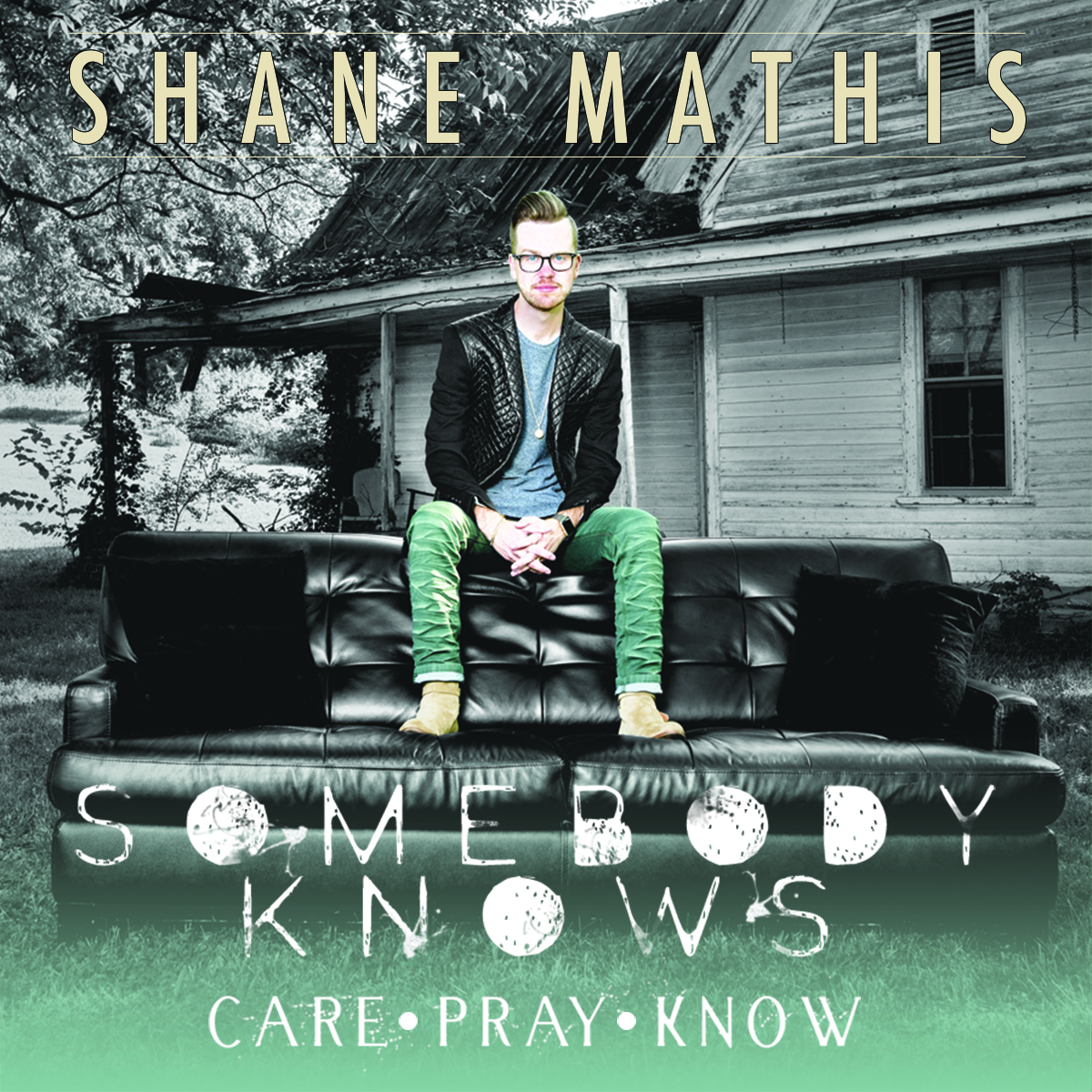 Jacksonville, FL,  – Shane Mathis' new solo project on the Sanctuary Label with Chapel Valley Studios Somebody Knows will be released on April 21, 2018 at his CD Release event in Toccoa, GA. The project will be available online (iTunes, Amazon, etc.) on March 26, 2018.
Shane Mathis of (Atlanta, GA.) is a locally and nationally known speaker, singer, songwriter, and actor. For almost a decade at the age of only 20 years old Shane has been blessed with more opportunities than most could dream of. With Shane coming from a linage of a Christ-centered family deeply devoted to the art of music and performance it is no surprise that Shane continues to do what both he and his family love dearly.
From a very young age Shane showed interest in the arts of performance and found his ability to love and relate to people just by simply having a conversation, offering a smile, or listening with true concern to the story of a hurting heart. Along with his family, Shane's parents were ready and anticipating for the moment when in middle school Shane approached them after coming home from a youth retreat letting them know he felt called to serve and help others. In that moment Shane embarked and is still currently on a path of devotion and discernment to listening to the voice of the Holy Spirit and doing all he believes God has called him to do.
Shane is a very well-established Christian Entertainment artist and has had the opportunity to work and share the stage with many of the top respected names in today's Christian industries. A friend of Shane's for many years now had this to say back in 2010 when Shane was only 13 years old, "You are seasoned beyond your years." – Bill Gaither.
Despite his deep roots in the genre of Southern Gospel Music, Shane believes that the Holy Spirit calls people to be versatile in their worship and therefore he serves as part of the worship team and leader staff of Victory World Church (Atlanta, GA). When founding this church back in 1990, Shane's senior pastors Dennis and Colleen Rouse built the church off of the last instruction of Jesus here on earth which was, "to go into the world and make disciples".
From the inspiration of his church and the four pillars they stand firm on (Building Family, Transforming Community, Reconciling Cultures, Impacting Nations), Shane formed his own life mission statement from his own personal walk and testimony that states "I want to create an environment where the Transparency of my life, reflects the Simplicity of the Gospel of Jesus."
Shane believes if we are to relate to both believer and non believer around the world we ourselves need to become relatable. Through scripture God instructs us on how to do that and it simply says, "bringing light to those things which are dark." While handling all his duties with Shane Mathis Ministries, Shane also toured for two years full time as baritone of the Troy Burns Family. Shane's friend and boss Troy Burns was a 2017 Southern Gospel Music Association Hall of Fame Inductee. It was an honor for Shane to be able to learn and watch first hand from a man such a Troy who has been in music and ministry for over 50 years.
At the end of the day with all the titles that come with Shane's name, he will still tell you his favorites and most treasured are son, grandson, great grandson, and older brother. Without the love and support of his friends and family Shane knowns he wouldn't be able to continue on in the furthering of the Kingdom and all he is called to do.