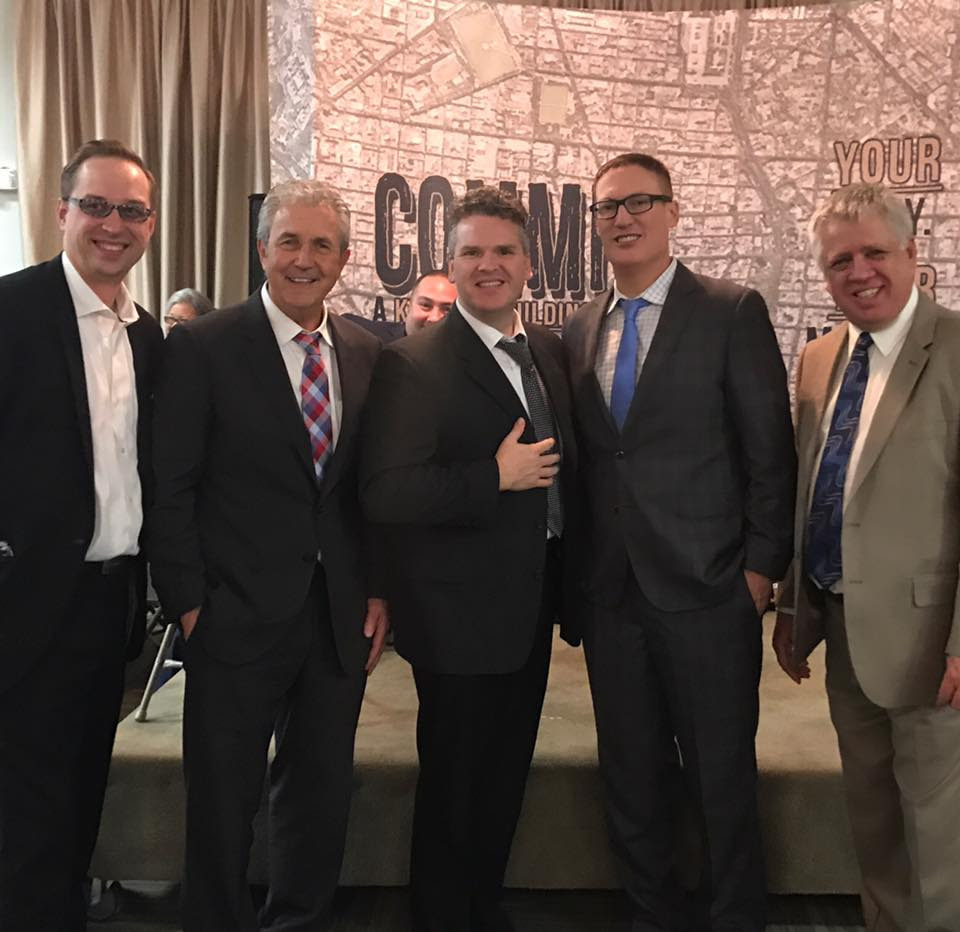 Jason Davidson closed out a very memorable 2017 with an exciting Christmas tour in cities in Texas and Louisiana, combining forces with longtime gospel music artist favorites, as well as a few newcomers.
Jason shared the stage with powerful Gospel music vocalist Tim Spell, as well as Karen Harding and Mark Yandris, complemented by a full band of talented musicians and backing vocal frontline.  Performances included recent hits and crowd favorites from each artist, as well as the artists joining together to perform new Christmas music from Mark Yandris, whose latest instrumental single sat at the top of Apple Music's Christmas chart for the month of November and December.
Jason's current single "He Stood Up" as well as his soon to be released song "It Was The Cross That Got To Me" brought crowds to their feet each night in cities from Beaumont, TX to Baton Rouge, LA.  "You should have given an altar call right after 'It Was The Cross That Got To Me'", said Pastor Derald Weber with the church The Pentecostals of Lafayette in Louisiana.  "What an incredible song."
The tour concluded at Life Tabernacle in Baton Rouge, LA, with Pastor Tony Spell, and featured an online live stream with over 35,000 viewers.  "We felt the tour was a great success, and I'm thankful for the opportunity to minister with my fellow artists," said Jason.  "We're already excited about bringing the tour to the West Coast for Christmas in 2018!"
Visit www.jasondavidson.net on the web for music, exclusive interviews, news, and more.