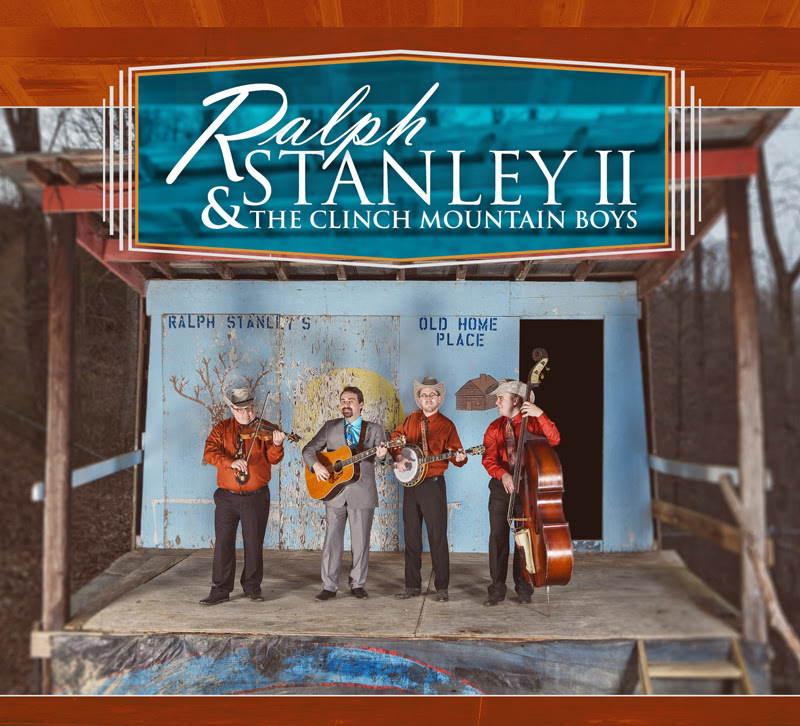 Coeburn, Va. — Stanley Family Records is proud to announce the new self-titled album by Ralph Stanley II & The Clinch Mountain Boys made its debut at #10 on Billboard's Top 15 Bluegrass Album Chart.  This is the first album release from the band since Ralph II took over the Clinch Mountain Boys band name last year per the wishes of his late father Dr. Ralph Stanley.  The band includes Clinch Mountain Boy John Rigsby on fiddle and mandolin, Alex Leach on banjo, Noah Brown on the upright bass, and Ralph Stanley II on the guitar.
The album cover photo was shot on the original stage at the Dr. Ralph Stanley Hills of Home Festival in McClure, Virginia. Not only did some of the most historic band members perform on this stage, but Dr. Ralph Stanley, Curly Ray Cline along with Ricky Skaggs, Keith Whitley and their dads helped build it. The stage, just like the band members and legacy of the Clinch Mountain Boys, have stood throughout the years. The photo and album artwork was provided by Anthony Ladd of Kneelindesign.
Ralph II has earned two Grammy nominations on previous albums including a Grammy Award on Lost in the Lonesome Pines along with his father, Dr. Ralph Stanley for their collaboration with Jim Lauderdale. Ralph II has also proven to be an accomplished songwriter and has six solo albums, along with the highly-acclaimed duet album with his father titled Side by Side.
Ralph Stanley II & The Clinch Mountain Boys debuted their new album May 26 during the Dr. Ralph Stanley Hills of Home Festival. The band also performed several songs with Country music star Patty Loveless. Ralph Stanley II later presented her with the inaugural Dr. Ralph Stanley Mountain Music Memorial Legacy Award much to the crowd's delight.