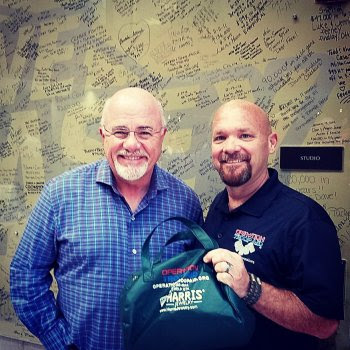 Nashville, Tenn. — The Ramsey Family Foundation is showing support for United States military personnel.  Today it was announced that the Foundation will donate 10,000 copies of Dave Ramsey's Complete Guide to Money, to Operation Troop Aid (OTA).  The non-profit organization will include the book in bundled care packages that will be shipped to our men and women in uniform serving overseas and our wounded at Walter Reed Medical Center, as well as chaplains around the nation that present financial workshops. The Ramsey Family Foundation was created by radio talk show host and best-selling author Dave Ramsey and his family.
"We are extremely grateful for Dave's show of support to Troop Aid," says OTA CEO Mark Woods.  "His generosity has just touched the lives of 10,000 troops.  I am humbled by his exemplary effort to help our cause."  Ramsey's donation equates to more than $215,00.00 in product.
"Thank you for your service to our country. Military life isn't easy, that's for sure. More than half of enlisted personnel report difficulty with their finances," Ramsey said. "As a way of saying thank you, and in an effort to help military members and their families, we are pleased to donate 10,000 copies of The Complete Guide to Money. We hope it will be a blessing to all the brave men and women of America's armed forces."
On Friday, OTA's Mark Woods appeared live on the Fox Business Network's Varney & Co. Â View the full segment HERE.
To date, OTA has sent nearly $11 million dollars in care package products to the troops. To donate to the cause, visit operationtroopaid.org and "like" the organization's official Facebook Page.
Find Todays Gospel Music HERE