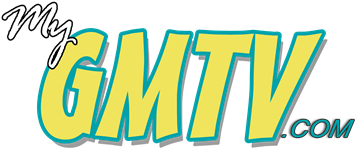 Southern Gospel / Bluegrass Gospel / Country Gospel / Americana / Hymns and Classic gospel from the 50's thru the 90's.
MyGMTV is the first music television platform delivering Gospel Music Broadband Network programming on ROKU, Amazon Fire TV, Apple TV, Android TV, Smart TVs, Video Gaming Systems like the new Sony Playstation network, Video On-Demand, Streaming Video and select Broadcast Partners for a potential viewership of over 30 million households.
We are currently seeking Gospel Music Videos for placement on our network. Whether you're full-time professionals or part-time "Weekend Warriors" we want to help you promote your music and ministry across the world. CONTACT US today for more information.
To have your videos placed on our network, CLICK HERE and complete our Artist Profile Form to be eligible. You can also send your DVD's to MyGMTV at 418 Highland View Dr.
Knoxville, TN 37920 If you don't have a video, we can produce one for you. Videos are available at a discounted rate if you want to broadcast them on the MyGMTV network.
Please spread the word. MyGMTV is the only Gospel Music Television Channel airing "All Gospel Music, All The Time, 24/7/365".
If you would like to learn more about MyGMTV visit mygmtv.com or follow us on FaceBook at https://www.facebook.com/MyGMTV/