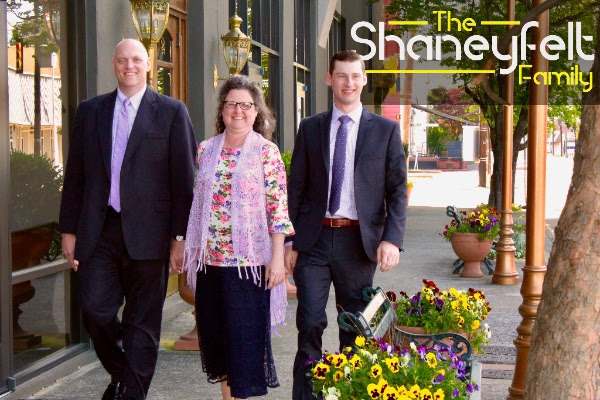 Gadsden, AL  – The Shaneyfelt Family along with Alpha Source Media Group announce an exciting collaboration that will impact the world of Southern Gospel music.
The alliance was announced today in Nashville, TN. Together The Shaneyfelt Family will work with Alpha Source Media Group to identify new opportunities to share their love of music and the great message of Jesus.
Unique to The Shaneyfelt Family is that they are a two-generation family that brings experience from the past to the music of today with a special blend of tight family vocals. Russell and Johna Shaneyfelt have a previous history in Gospel music and now stand with their son, Caleb. The young Shaneyfelt is no stranger to the Southern Gospel fans as he recently played keyboards for another Alabama based group, Surrendered.
"We are so excited to develop the ministry God has placed on our hearts," said Caleb, the Shaneyfelt Family spokesman.
In addition to their singing, The Shaneyfelt Family operates The Shaneyfelt Foundation. The mission of the foundation is to provide disaster relief to those affected by natural disaster. Supplies are provided and delivered by volunteers using a fleet of aircraft affiliated with The Shaneyfelt Foundation. Russell Shaneyfelt said, "it is at times when disaster strikes that folks need to know that Jesus is with them in the good times and the bad. We want them to know our loving Savior!"
Watch for The Shaneyfelt Family's new project to be released later in 2017.
For more information on The Shaneyfelt Family, visit shaneyfeltfam.com