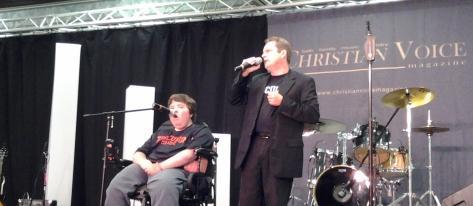 (Kingsport, TN)– Lighthouse Media is overjoyed to welcome our latest artist on Lighthouse Southern Gospel roster, Curtis Moneyhun and Everpresent. For those who are unfamiliar with these artists, they are a father and son team based in the beautiful picturesque mountains of East Tennessee, where Gospel music in the style of Southern, Bluegrass and Country Christian, is a beloved tradition for many.
Curtis will likely steal your heart. He has a strong lead voice and a smile made for the camera. He is a genuine young man with a real heart for ministry. Curtis is not new to music ministry. His dad likes to joke that, "When Curtis was small he thought that diesel fumes were health food." Curtis graduated Cum Laude' from Tusculum College with a BA in Sport Management with a Minor in Coaching focusing on Football.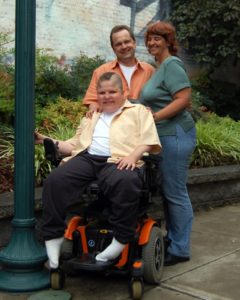 Some of you may recognize Jim, he has been around Southern Gospel Music for many years and has spent most of his life after being "Honorably Discharged" from the United States Navy, ministering and performing Southern Gospel Music. Jim says that he has been blessed to perform and minister with some of the best vocalists and anointed ministers in the industry. Among those were the Tennessee Melody Boys, Generations, Second Chance, Greater Glory. He says he has never been happier or more blessed than traveling/ministering/performing with his son Curtis. There is a third member of EverPresent that you may not see. Jim's beautiful wife and Curtis's wonderful mother Carolyn don't always get to go with them but is a huge and intrigal part of the ministry.
Andrew Brunet, owner of Lighthouse Media shares: "We are very thankful to take on such a duo that brings for the message that Jesus still saves, heals, and delivers. That's the message that the world needs today!
You can find more information on their Facebook page here, Reverbnation here,  and their website here.
For more Gospel music news click here.
For the latest SGNScoops Magazine click here.