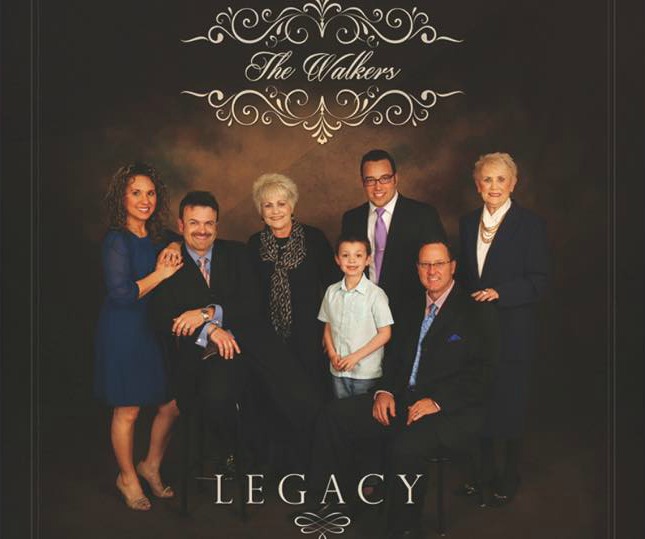 PERRY, Fla.  – Celebrating their 25th anniversary in full time ministry, The Walkers are proud to announce the release of their newest recording – Legacy. Legacy features original songs written by group members Geneva, Billy & Gail Walker. Legacy also features songs originally recorded by The Walkers in the 1990s in a fresh and imaginative way.
"We dug deep to try and write songs that will encourage and empower the Christian into a deeper experience with Christ," mentioned Billy Walker", "We believe that there are songs on here that run the gamut of all emotions.  If you're wanting a good toe tapping song you can listen to 'God of Promises', and if you're going through a trial and need a faith lift, 'Holy Spirit Flow Through Me' is the right song for the moment."
Billy continued, "A testimonial that is really close to me is about 'Holy Spirit Flow Through Me'. Before I even knew my wife, her parents had bought a disc that we did in 1997 that had this song on it.  Her sister Jessica was in a bedridden state due to a 7 month coma due to diabetes.  This song was really what Angela and her family needed at the time because it validated the thoughts and emotions they were going through as individuals and as a family."
The group's current single, "God of Promises", became The Walkers' fifth consecutive charting single. Legacy is the follow-up to the group's previous release Twenty which featured three previous charting singles.
If you would like to learn more about The Walkers visit www.thewalkersonline.com.
Follow the Walkers on FaceBook at www.facebook.com/walkerministries and Twitter at https://twitter.com/walkersmusic.
If you would like to book The Walkers for your church or concert event contact them at walker4christ@gmail.com.
Gospel Music Online HERE