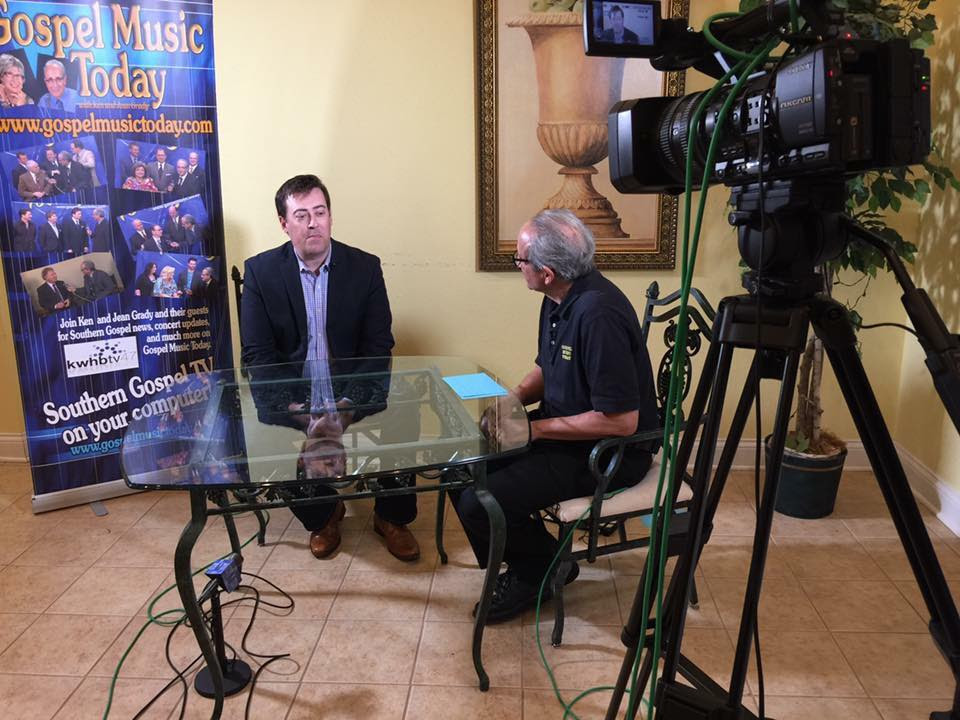 Nashville, TN  Recently, Butler Music Group hosted a media day for several BMG management and radio promotion artists.  Butler Music Group was honored to host the popular show at their Family Music Room studios.
Gospel Music Today TV, hosted by Ken and Jean Grady, filmed segments with Ivan Parker, Master's Promise, Jason Davidson, The Old Time Preachers Quartet, Sacred Harmony, and Matt Felts.  While at the Family Room studios, Les Butler seized the opportunity to interview each of the artists for his daily Southern Gospel news blog, Southern Gospel 365.
Following the exclusive filming with Gospel Music Today, several of the artists were invited by Singing News Radio to participate in a roundtable interview. Elliot McCoy of Three Bridges joined Les Butler and Master's Promise for another exclusive interview with Greg Goodman. Master's Promise recently released a new project, Choices, produced by Les Butler. The trio is also nominated in the Singing News Top 10 for Favorite New Artist. Three Bridges is also having a strong month related to the Singing News with "Shadrach" currently at  #38 on their chart.  Les Butler represented the Old Time Preachers Quartet whose second national release, "Wavin' This World Goodbye," is currently at #42 in its first month on the chart. The quartet has quickly become one of the hottest new groups in Gospel music and this song looks to be their second consecutive Top 20 hit.
Through this exclusive media day, Butler Music Group had the opportunity to showcase the excitement building around their artists through numerous avenues including new albums, radio, and live events such as Dollywood and Singing In The Sun. To stay connected with Butler Music Group and their artists, go to www.butlermusicgroup.com or www.facebook.com/butlermusicgroup.
Find Gospel Music Online HERE