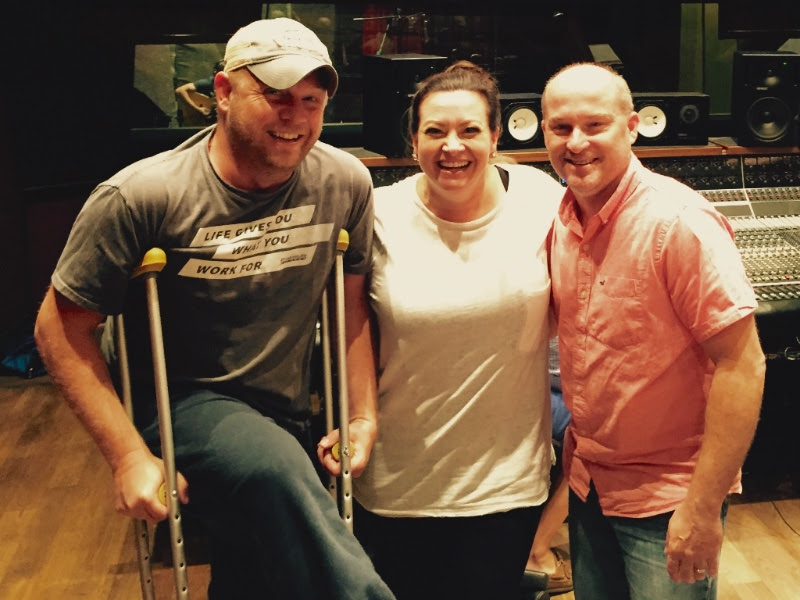 (Nashville, TN)…TaRanda Greene, one of StowTown Records' most recognized artists and member of the powerhouse vocal trio Cana's Voice, is featured on the brand new Patriots and Poets album from award-winning bluegrass duo Dailey & Vincent.
TaRanda blends her unmistakably gorgeous harmonies with fan-favorites Jamie Dailey and Darrin Vincent on the new song, "Until We're Gone." TaRanda shares, "Not only are Dailey & Vincent hugely talented musicians and singers, they write amazing songs as well! It was a joy to sing this beautiful song with my friends…a true honor."
Released March 31, the star-studded album features collaborations with several top musicians, including longtime actor, comedian and bluegrass aficionado, Steve Martin; bluegrass legend Doyle Lawson; and unparalleled musicians, Bela Fleck and David Rawlings.
"Singing with TaRanda Greene was as easy as falling off a log, but that's what happens when you sing with one of the music industry's top vocalists," said Jamie Dailey. "We were thrilled when she agreed to sing on this record!"
The newest members of the world-renowned Grand Ole Opry, Dailey & Vincent released Patriots & Poets via Dreamlined Entertainment Group and BFD (distributed via RED).
Find Gospel News HERE
Listen To Today's Gospel Music HERE