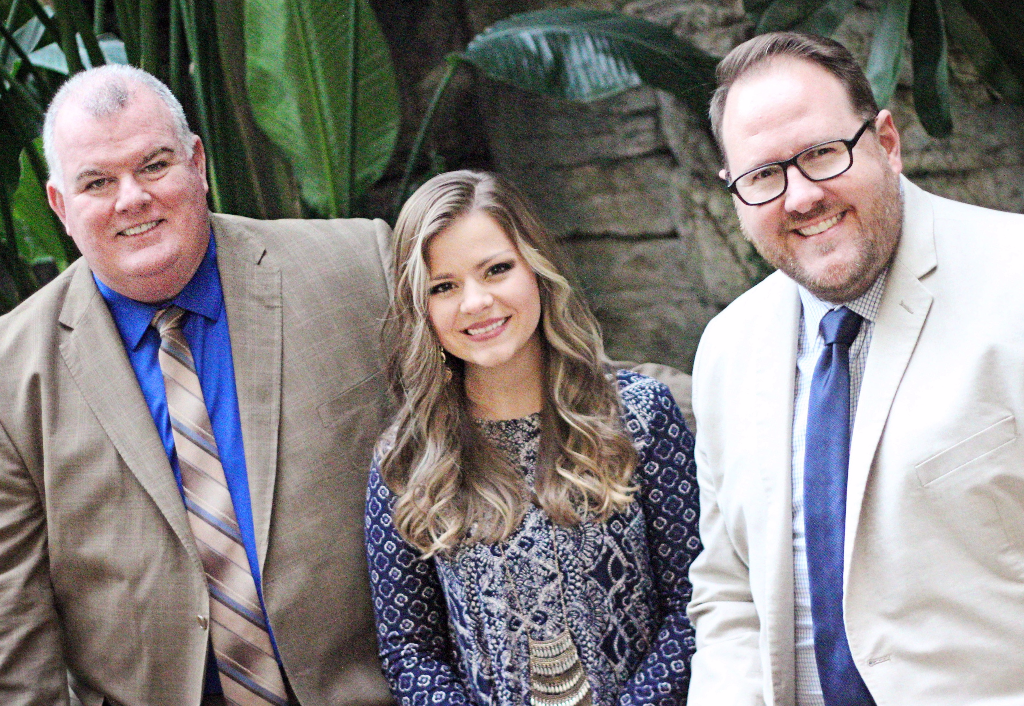 "I've Been to the Well" Climbs to #36 on Singing News Southern Gospel Chart
Gadsden, Alabama (January 24, 2017) Surrendered, a fast rising Gospel trio, from Gadsden, Alabama recently learned that they have been blessed with their first top 40 single. In only its second month on the "Singing News" Southern Gospel charts, "I've Been to the Well," has made the leap to #36 in the March, 2017 issue.
A lyric video of "I've Been to the Well," (written by Tery Wayne Wilkins and Adam Kohout) can be found on YouTube at https://youtu.be/JbuJEv0rgzM.
The news of their growth on the charts continues an exciting time for Surrendered. This fall, they were blessed with the Diamond Award for Sunrise Trio. They also won Sing Atlanta 2016, sponsored by Daywind Records and the Nelons. Currently the group is preparing for a new project to be recorded at Daywind Records, produced by multi-talented Jason Clark. The Nelons will make a guest appearance on one of their songs. Also, the trio just added popular vocalist Joseph Reed to the group.
Music from Surrendered is distributed to radio by Jan Puryear Promotions. When asked about Surrendered, she said "The first time I was contacted by the group Surrendered, I knew I was dealing with special people. Every accolade, award, and honor they have received, including the news that they have made the top 40 in Singing News, is richly deserved." Puryear continues "I am honored to promote Surrendered and I'm excited about the road ahead for this talented group."
The members of Surrendered are grateful to the DJs and programmers that are playing "I've Been to the Well," and are prayerful that the song continues to connect with radio and its listeners nationwide.
Russell Wise of Surrendered said "This year, I will celebrate 40 years in Southern Gospel music. I do not have the vocabulary to express what my heart feels. I thank God everyday for both his mercies in my life, and what he has allowed me to do to share the Gospel. I absolutely love what I do!"
The moment I heard the news that "I've Been to the Well" made it into the Top 40, I began to cry," said group member Sadie Renae Matthews. "I feel so honored, blessed and grateful. I want to thank every person that has believed in and encouraged us, and continues to pray for us," she concluded.
To learn more about Surrendered, go to their website. Â For booking information, contact Michael Davis at the Dominion Agency.