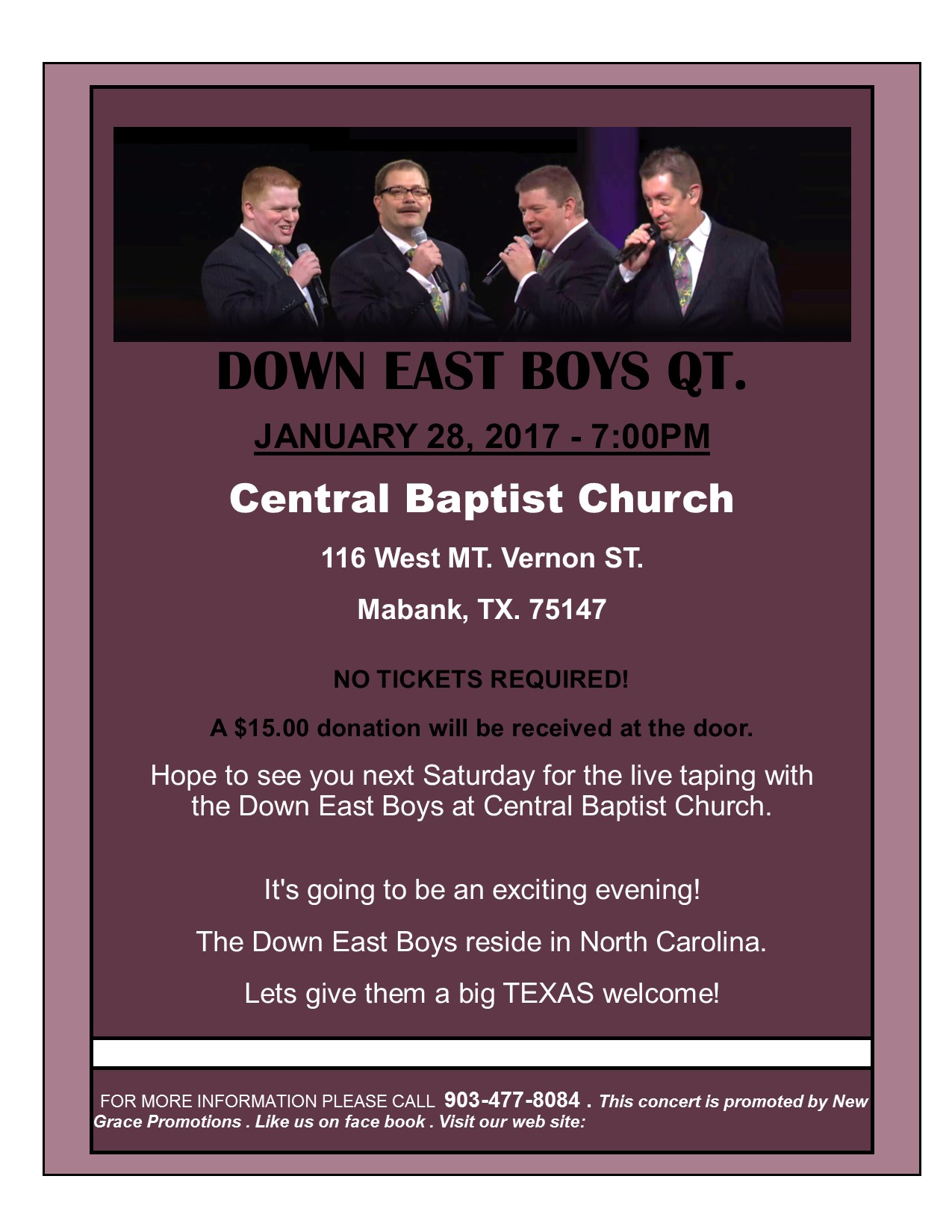 DOWN EAST BOYS QT.
JANUARY 28, 2017 – 7:00PM
Central Baptist Church
116 West MT. Vernon ST.
Mabank, TX. 75147

NO TICKETS REQUIRED!
A $15.00 donation will be received at the door.
Hope to see you next Saturday for the live taping with
the Down East Boys at Central Baptist Church.
It's going to be an exciting evening!
The Down East Boys reside in North Carolina.
Lets give them a big TEXAS welcome!
Listen To Todays Gospel Music HERE