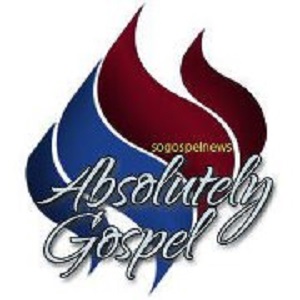 NASHVILLE, Tenn.  – The administrators and staff of AbsolutelyGospel.com are proud to announce the nominees for the 2017 Absolutely Gospel MusicAwards. As in years past, the nominees were chosen by the staff of AbsolutelyGospel.com and select media representatives. Starting on Monday, January 16, 2017, the fans will get a chance to vote for their favorites in a dozen categories.
"This year AGM celebrates 20 years as the industry's leading online source for Southern Gospel news and information," mentioned Deon Unthank, President/CEO of AbsolutelyGospel.com. "We are excited to celebrate that this year at our awards program!"
"We cannot believe that is already time to start planning our annual Awards Celebration," mentioned Chris Unthank, Editor-In-Chief of AbsolutelyGospel.com. "This is by far the most exciting time for our site and company, and we are already planning great things for this year's program!"
As far as nominations go, perennial favorites Karen Peck & New River and The Isaacs landed the most nominations this year. Both groups landed a stellar eight nominations apiece including individual nods in the Song of the Year category (for "I Am Blessed" and "This Is the Year" respectively) and Fan Favorite Artist of the Year. Both groups also had individuals land in hotly contested categories like Female Vocalist of the Year (for New River's Karen Peck Gooch and The Isaacs' Sonya Isaacs Yeary respectively) and Songwriter of the Year (Artist) for Gooch and Becky & Sonya Isaacs.
Two groups followed closely behind as 11th Hour and The Nelons scored an impressive seven nominations apiece for their work in 2016. Both groups landed in Song of the Year ("Mountain Moving Faith" and "My Father's House" respectively) and Album of the Year (What a Moment and Family Harmony respectively).
Next in line was Tribute with six nominations including an Album of the Year mentioned for their critically acclaimed Here For You recording. Jason Crabb, The Talleys, Legacy Five, and HIGHROAD each scored five mentions. Taking four nominations each were The Hoppers, Ball Brothers, and 2016's big winner/nominee Jim Brady Trio.
Triumphant, Bowling Family, Jeff & Sheri Easter, Chris Freeman, Booth Brothers, Wilburn & Wilburn, and Mylon Hayes Family all landed three nods. Several artists earned double nominations, including The Erwins, Michael English, Steve Ladd, Jeff Stice, Zane & Donna King, Cana's Voice, Kingdom Heirs, Pruitt Family, The Wilbanks, The Wisecarvers, Josh Singletary, The Freemans, and Goodman Revival.
Another perennial favorite, producer/songwriter Wayne Haun was the most nominated individual this year, taking a strong 10 nominations for his work this past year, including three separate Album of the Year mentions for his production work this year. Those three nominated projects included Tribute's Here For You, Legacy Five's In the Hands of the Carpenter, and The Erwins' Only Faith Can See.
Several individuals landed six nominations apiece including songwriters Sue C. Smith and Kenna West and producers Ben Isaacs and Jeff Collins. Songwriters Lee Black and Karen Peck Gooch earned an impressive five nods as well. Jim Brady and Gerald Crabb landed four nominations. Multiple people earned three nominations including Janice Crow, Sheri Easter, Sonya Isaacs Yeary, Cody McVey, Jason Clark, Dianne Wilkinson, and Trey Ivey.
The Pacesetter Award is awarded to any artist, individual, or organization that has shown great strides in the industry and has raised the bar for others. This year's nominees for the 2017 Pacesetter are progressive trio 11th Hour, event production company Abraham Productions, mainstay and forward thinking record label Crossroads Music Group, the Sing Tour (featuring Michael English, The Nelons, and Jeff Stice), and songwriting/mentoring conference Write About Jesus.
More information on the 2017 Absolutely Gospel Music Awards Celebration will be forthcoming, including hosts, performers, and sponsors, etc. The date for this year's Absolutely Gospel Music Awards Celebration is Tuesday, April 11, 2017.
The nominees for the 2017 Absolutely Gospel Music Awards are listed below:
SONG OF THE YEAR
"Amazing God" – Triumphant (L.Black, J.Crow, S.C.Smith)
"Home" – Jason Crabb (G.Crabb)
"I Am Blessed" – Karen Peck & New River (M.Farren, K.P.Gooch, K.West)
"I Was There" – Bowling Family (M.Criswell, T.Menzies)
"Jesus, the One" – The Hoppers (P.Stefanovich)
"Mountain Moving Faith" – 11th Hour (R.McCutcheon, T.Wilkins)
"My Father's House" – The Nelons (K.Fox, S.Mizell)
"Small Town Someone" – Jeff & Sheri Easter (S.Easter, K.West)
"The People In the Line" – The Talleys (L.Black. J.DeBoard, S.C.Smith)
"This Is the Year" – The Isaacs (R.I.Bowman, C.Mariea, T.Mariea, S.I.Yeary)
ALBUM OF THE YEAR
Dynamic – Ball Brothers (C.McVey)
Family Harmony – The Nelons (J.Clark)
Here For You – Tribute (W.Haun)
In the Hands of a Carpenter – Legacy Five (W.Haun, T.Ivey)
Life Is Good – The Hoppers (L.Goss, K.Hopper, M.Hopper, M.Sykes)
Nature's Symphony in 432: A Journey from Pain to Praise – The Isaacs (T.Bradshaw, B.Isaacs)
Only Faith Can See – The Erwins (W.Haun)
Promises – Jim Brady Trio (J.Brady)
Somewhere I'm Going – HIGHROAD (B.Isaacs)
What a Moment – 11th Hour (J.Collins)
PACESETTER
11th Hour
Abraham Productions
Crossroads Music Group
Sing Tour (The Nelons, Michael English & Jeff Stice)
Write About Jesus Conference
BREAKTHROUGH ARTIST
Cana's Voice
Mark Bishop & Forget the Sea
Pruitt Family
The Wilbanks
The Wisecarvers
MALE VOCALIST
Jim Brady (Jim Brady Trio)
Riley Harrison Clark (Tribute)
Adam Crabb (Gaither Vocal Band)
Jason Crabb
Joseph Habedank
Steve Ladd
FEMALE VOCALIST
Sheri Easter (Jeff & Sheri Easter)
Chris Freeman (The Freemans)
Karen Peck Gooch (Karen Peck & New River)
Lauren Talley (The Talleys)
Amber Nelon Thompson (The Nelons)
Sonya Isaacs Yeary (The Isaacs)
MALE GROUP
Ball Brothers
Booth Bothers
Legacy Five
Tribute
Triumphant
Wilburn & Wilburn
FEMALE GROUP
Bowling Sisters
HIGHROAD
Perry Sisters
Sisters
Sweetwater Revival
MIXED GROUP
11th Hour
Bowling Family
The Hoppers
The Isaacs
Karen Peck & New River
The Nelons
SONGWRITER (ARTIST)
Jim Brady (Jim Brady Trio)
Amber Eppinette (11th Hour)
Karen Peck Gooch (Karen Peck & New River)
Becky & Sonya Isaacs (The Isaacs)
Donna King (Zane & Donna King)
SONGWRITER (PROFESSIONAL)
Lee Black
Jeff Bumgardner
Janice Crow
Rebecca J. Peck
Sue C. Smith
Kenna West
Dianne Wilkinson
PRODUCER (ARTIST)
Jason Clark (The Nelons)
Ben Isaacs (The Isaacs)
Trey Ivey (Legacy Five)
Donna King (Zane & Donna King)
Michael Sykes (Goodman Revival)
Roger Talley (The Talleys)
PRODUCER (PROFESSIONAL)
Jeff Collins
Ricky Free
Wayne Haun
Cody McVey
Micah Schweinsberg
ENGINEER
Van Atkins
Blake Bennett
Ronnie Brookshire
Mylon Hayes
Troy Peach
Kevin Ward
MUSICIAN
Kim Collingsworth (Collingsworth Family)
Trey Ivey (Legacy Five)
Gordon Mote
Josh Singletary (Tribute)
Jeff Stice
Kevin Williams
TRADITIONAL SONG
"Amazing God" – Triumphant (L.Black, J.Crow, S.C.Smith)
"Grave Mistake" – The Whisnants (L.Peck)
"I Choose to Stand" – Mylon Hayes Family (S.Blythe)
"Never Forsaken" – Tribute (W.Haun, J.Lindsey)
"The Chain Gang" – Kingdom Heirs (M.Bishop)
"The Sweetest Song I Know" – Goodman Revival (A.Brumley)
TRADITIONAL RECORDING
Devoted – Mylon Hayes Family (M.Hayes, R.Talley)
Here For You – Tribute (W.Haun)
In the Hands of a Carpenter – Legacy Five (W.Haun, T.Ivey)
The Favorite Hymns of Fanny Crosby – Ernie Haase & Signature Sound (W.Haun)
Undivided – Master's Voice (J.Collins)
PROGRESSIVE SONG
"Calling" – Karen Peck & New River (J.Cox, G.Crabb, K.P.Gooch)
"Can You Burn" – 11th Hour (D.Wilkinson)
"Happy Rhythm" – Booth Brothers (M.Lister)
"Jesus Never Fails" – Cana's Voice (G.Driskell)
"Jesus, the One" – The Hoppers (P.Stefanovich)
"Someday" – Ball Brothers (D.Wilkinson)
"The People In the Line" – The Talleys (L.Black. J.DeBoard, S.C.Smith)
PROGRESSIVE RECORDING
Dynamic – Ball Brothers (C.McVey)
Only Faith Can See – The Erwins (W.Haun)
Promises – Jim Brady Trio (J.Brady)
Stronger Together – The Nelons (J.Clark)
What a Moment – 11th Hour (J.Collins)
COUNTRY SONG
"Christ My Hope, My Glory" – HIGHROAD featuring Jason Crabb (S.Davison, K.West)
"Home" – Jason Crabb (G.Crabb)
"I Am Blessed" – Karen Peck & New River (M.Farren, K.P.Gooch, K.West)
"It's What He's Done" – Wilburn & Wilburn (G.Crabb, J.Yeary)
"Mourning Into Dancing" – Bowling Family (S.C.Smith, G.Vera)
"Small Town Someone" – Jeff & Sheri Easter (S.Easter, K.West)
COUNTRY RECORDING
Nature's Symphony in 432: A Journey from Pain to Praise – The Isaacs (T.Bradshaw, B.Isaacs)
Somewhere I'm Going – HIGHROAD (B.Isaacs)
Special Edition – Sunday Drive (J.Collins)
The Hinson Side of Me – Chris Freeman (D.Freeman)
The Only One – Doug Anderson (W.Haun)
SPECIAL EVENT PROJECT
25th Anniversary Collector's Edition – Karen Peck & New River
Glory to God In the Highest – Kingdom Heirs (J.Collins)
Hymns From Home – Josh Singletary
Simply Christmas – Wilburn & Wilburn (B.Isaacs)
The Hinson Side of Me – Chris Freeman (D.Freeman)
MUSIC VIDEO
"Adopted" – Butler, Hughes & Hayes
"Home (Live)" – Jason Crabb
"If It Ain't Broke Don't Fix It" – The Wilbanks
"The People In the Line" – The Talleys
"You'll Never Walk Alone" – The Guardians
FAN FAVORITE ARTIST
Booth Brothers
HIGHROAD
The Isaacs
Karen Peck & New River
Michael English
Pruitt Family
Steve Ladd
Three Bridges
The Williamsons
The Wisecarvers
Find Southern Gospel Radio HERE