Gadsden Alabama (December 2, 2016) Exodus, a popular, fast rising gospel group from Gadsden, Alabama, recently announced the addition of Cole Watson to their ministry. Already known for their smooth vocals, the addition of Watson gives the group an even more dynamic and versatile sound that is sure to resonate with listeners.
Exodus has been blessed with charting songs, award nominations, and over 130 performances in 2016. These include top events, television appearances and conventions. They have been a special guest on WATC-TV in Atlanta, and are scheduled to appear on the nationally televised program, Harmony Road TV. Plans are being made for more television appearances as they prepare for the release of their new CD project in a few weeks.
While he may be a new face to Southern Gospel, Cole Watson has a deep connection to the genre. He grew up listening to his grandparents sing gospel music, and considers that a huge influence in his life. More recently, Cole had occasionally joined Exodus in concert and was well received. Joining the group was a natural progression for Watson, as he joined his father Mike Watson, as the fourth member of the group.
"I am excited, and feel blessed, to have Cole join us as a member of Exodus," said Mike Watson. "Every parent loves seeing a child do what he enjoys, and having Cole join us as we spread the word through music, is exceptionally gratifying.  I'm thankful to the Lord for leading Cole in this direction, and even more thankful that Cole has a passion to share the message of Christ."
When Exodus performed at the Smokehouse Gospel Music Theater this summer, one the highlights of the evening was a song by Cole, along with Exodus. "It's exciting to see Cole join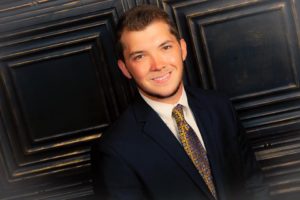 the group as its fourth member. Exodus was definitely a hit at the concert, and Cole adds a new dimension to their sound," said Roger Spears, of Harmony Road TV.
To learn more about Exodus, including booking and contact information, go to their website here or follow them on Facebook here