Be the first to get our new cookbook for yourself, family and friends.This will make an incredible Christmas gift.
Our travels have taken us across the country and allowed us to enjoy great meals with you. Many of you have shared those great recipes with us. We are sharing those recipes with our friends in "COOKING WITH TRIUMPHANT"
Call today to get your copy for only 20.00 plus shipping.
Wishing all of you a very Merry Christmas and good cooking.
ERIC
Received from Triumphant's email newsletter of December 6, 2016.
About Triumphant Quartet (from their website December 7, 2016)
The one consistent thing about life is change. Things around us are constantly changing. So when a group like Triumphant Quartet maintains consistency, it speaks volumes about whom they are and what all they have accomplished. Triumphant is the face of quality Gospel Music, Christian integrity, family values, friendship and dedication. The group has been that way since their beginnings in 2003, when the four friends first walked out on to the stage of the Louise Mandrell Theater, in Pigeon Forge, Tennessee as a headlining talent. Each current Triumphant group member was there in that defining moment, and has continued together ever since. Their smooth harmonies, and rich quartet sound quickly gained them national attention, recognition and concert demand. That popularity promoted the group in 2008, from singing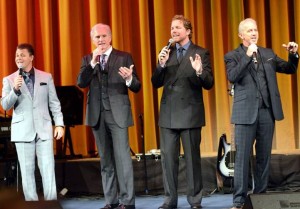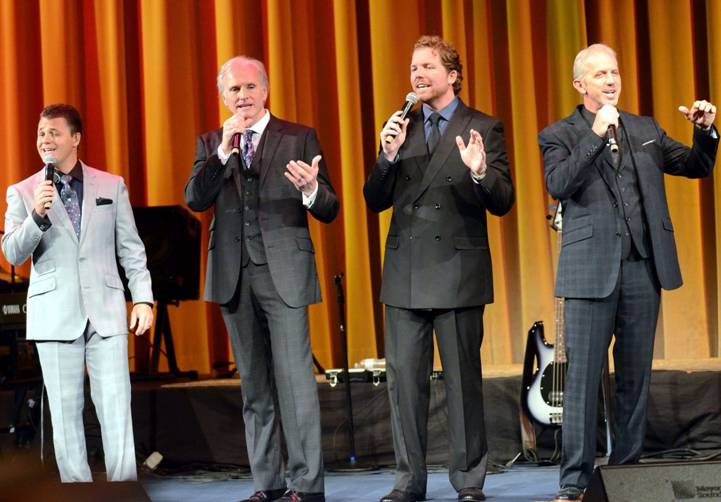 daily at the theater, to touring nationally and performing in major concert venues, auditoriums and churches. It has also voted them the Fan Favorite Quartet in the Gospel Music field for the last six years, and each group member also being nominated for and receiving various awards. Triumphant Quartet has had four #1 songs and several others have climbed the Top 40 music charts, which has also contributed to their popularity. Gospel music fans agree that the triumphant sound is distinctive, solid quartet singing. But Triumphant excels in diversity, and also expands their musical borders to a wide variety of styles, that is enjoyed by church audiences and music lovers. When Triumphant takes the stage, the audience is entertained by the musical variety, the engaging personalities and a bond that is brought together by years of friendship. Audiences will find themselves smiling, laughing, crying, encouraged and uplifted. And most of all, they will walk away having had the Gospel Message presented to them in a powerful way, with a hope that many will receive Christ as their Lord and Savior. Jesus Christ is the focus of Triumphant. He is the reason they sing, and these four gentlemen stay consistent and steadfast in their goal of giving their very best in all they do and every song sung.