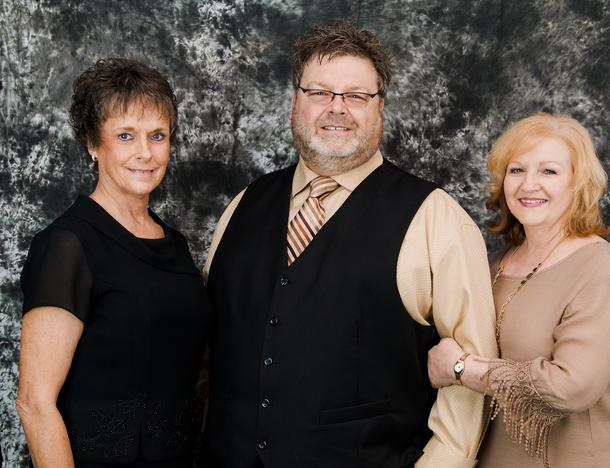 (November 15, 2016)– Rockledge, GA  – On December 3rd, progressive Southern Gospel trio, Jordan's River will be holding a special Christmas concert for all to come and enjoy their favorite songs of the season and to share the love of Christ to all. This will be the kick-off to their winter tour throughout the whole state of Georgia. Throughout the program will include a variety of songs from "The Little Drummer Boy" to "Winter Wonderland." The program will last about 50 minutes, and will include the reading of the Christmas story. You will be ushered into the sights and sounds of the Christmas season with the songs of Christmas past, present and future.
Their publicist, Andrew Brunet shares this statement about this wonderful event: "I highly encourage everyone to go out and get in the Christmas spirit as you are reminded of the true reason for the season. This group is surely one that you will enjoy, as they not only speak the name of Christ, but they live what they sing."
Upcoming Christmas In The Country tour dates include:
Fri – 9th ……. Hollywood Church of God @ 7pm ……. Toccoa Georgia
Sat – 10th ……. Foothills Gospel Music Park @ 6pm ……. Carnesville Georgia
Sun – 11th ……. Calvary Baptist Church @ 11am ……. Monroe Georgia
Sun – 11th ……. Snow Hill Baptist Church @ 6pm ……. Cadwell Georgia
Tue – 13th ……. Bobcats Diner @ 7pm ……. Collins Georgia
Sat – 17th ……. Danielsville Gospel Barn @ 7pm ……. Danielsville Georgia
Sun – 18th ……. Midville First Baptist Church @ 11am ……. Midville Georgia
Sun – 18th ……. New Beginnings Worship Center @ 6pm ……. Swainsboro Georgia
Thur – 22nd ……. The Chapel at Santa Claus @ 7pm ……. Santa Claus Georgia
For more information about Christmas in the Country or Jordan's River, you can visit their
website here
.