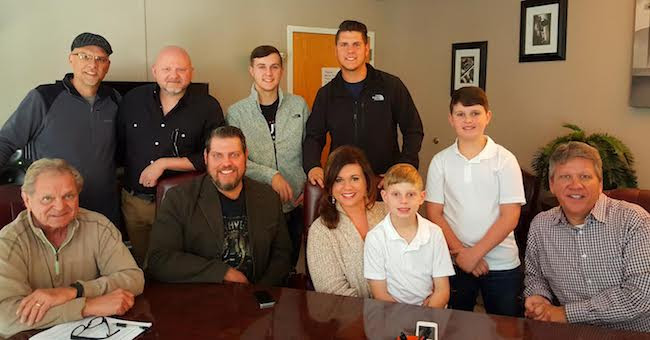 Arden, NC. (November 21, 2016) – The Jordan Family Band has signed with Skyland Records, an imprint of the Crossroads Label Group. Consisting of husband and wife Joshua and Randa Jordan and joined by their three sons Hutch, Alex and Grant, this talented group was founded in 2011 in Calhoun, GA. With original songwriting they have a Southern Gospel/Country sound that highlights their multi-instrumental and powerful vocal talents.
On the signing, the Joshua Jordan tell us. "We are so honored and excited to announce that we are now part of the Crossroads family!! We are truly thankful for God's timing in our ministry, because His will is not always our way. Now we get the privilege to embark on a new journey with the finest people in Gospel music! We are incredibly thankful and blessed beyond measure!"
Greg Bentley, Crossroads Associate A&R states: "We are always keeping our eyes and ears open for new talent to carry our company on into the future. We've been watching this talented young family for over a year now, and just felt like it was time to pursue them to see if there was interest in them joining our roster of artists. It's not everyday we find a group with the total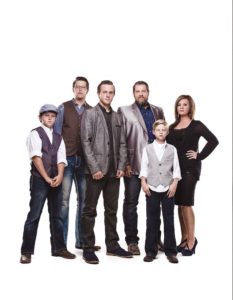 package of songwriting and great vocals that are able to play live music on stage. Kind of a new version of what we all grew up with in The Hinsons and Hemphills era of Gospel Music. We are excited to be a part of what is in store for The Jordan Family Band."
About Crossroads:
Crossroads is a market leader in the Southern Gospel, Bluegrass, and Performance Track fields. Established in 1993, following the combination of Horizon Music Group and Sonlite Records, Crossroads now operates several divisions including Crossroads Label Group (Horizon Records, Sonlite Records, Mountain Home Music, Skyland Records, Pisgah Ridge Records, Crossroads Records, and Organic Records), Crossroads Distribution, Crossroads Radio Promotions, Crossroads Publishing Group and Crossroads Recording Studios. Led by a strong executive team of Christian music and Bluegrass music veterans, Crossroads combines cutting-edge technology with creative innovation to connect fans with our artists' life-changing music.
For more Gospel music news, click here.