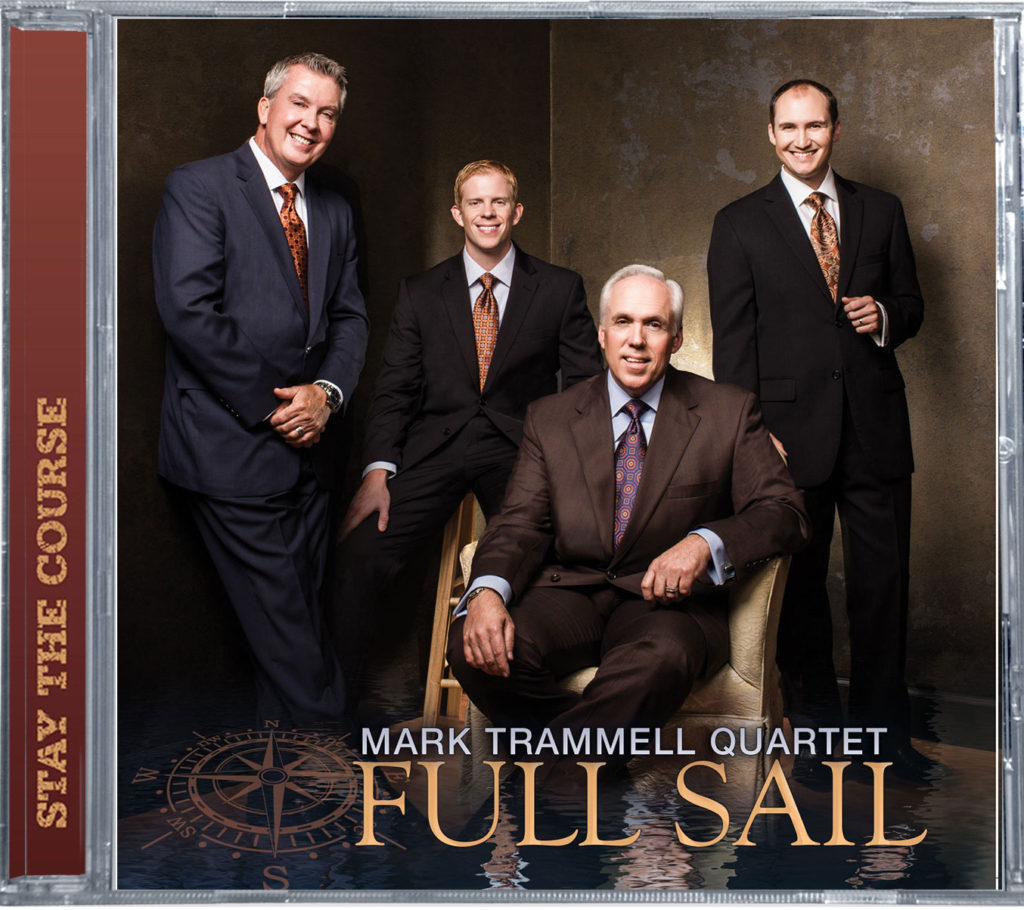 Southside, Alabama, September 13, 2016 – The Mark Trammell Quartet (MTQ) announces their new CD, Full Sail, is available for pre-order today.  Produced by Mark Trammell, Jeff Collins and Trey Ivey (pianist for Legacy Five) this new CD features ten songs from the pen of some of the industry's greatest writers and classic Gospel songs.  The project is set to officially release at the National Quartet Convention in Pigeon Forge, Tennessee September 25th – October 1st, 2016.
           
For two years, Mark Trammell has been choosing songs for the quartet's new recording.  "Picking the right songs is a process I don't rush through," says Mark Trammell.  "We record songs that are musically fun for us to sing and the audience to hear, but more importantly, they have a message that will stay with the people after they leave one of our concerts."  Full Sail has ten songs from writers such as Rodney Griffin, Diane Wilkinson, Rebecca Peck and Henry Slaughter, among others.  Special guests, The Voices of Lee, directed by Danny Murry appear on ballads "My Faith Still Holds" and "Redeemer Of My Soul."  Through 14 years of ministry, The Mark Trammell Quartet has kept quartet music the object of their sound and with material from the writers mentioned above; fans can be assured that what they hear on Full Sail will be just that.  
           
Full Sail can be pre-ordered on the Mark Trammell Quartet website by visiting this link —> http://bit.ly/MTQfullsail.  To view the Official Video Trailer for Full Sail, please visit the Mark Trammell Quartet Facebook page. The Official Album Trailer includes segments of the quartet sharing their favorite part of the recording process, the theme behind the project and brief audio clips of select songs.  "Already In Canaan Land," a quartet song written by Rodney Griffin, is the first single from Full Sail and will be sent to radio this week.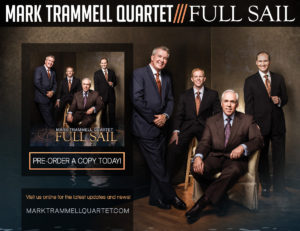 Since 2002, The Mark Trammell Quartet has travelled fulltime on the road taking Gospel Music and evangelistic ministry all over the United States, Canada and more recently, Northern Ireland.  Recipient of the 2015 Favorite Baritone of the Year Award, Mark Trammell began his career in Gospel Music at the young age of 15 and has travelled with four of the genre's most acclaimed groups.  Today, The Mark Trammell Quartet is made up of Mark Trammell, his son, Nick Trammell (also the group's songwriter), Randy Byrd and young tenor Blake Buffin.  To learn more about The Mark Trammell Quartet, visit them online .
For more Gospel music news click here.