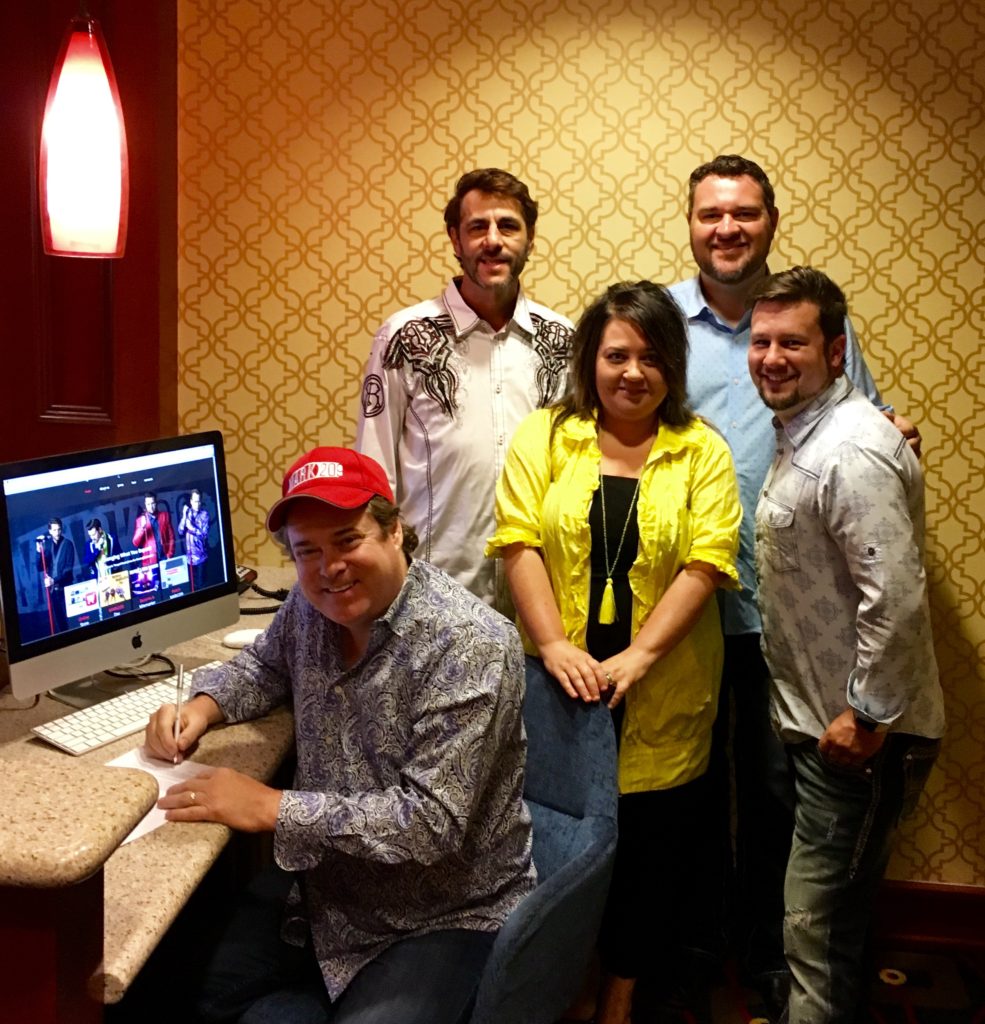 Nashville, TN – The April Potter Agency is pleased to announce the signing of MARK209 to an exclusive booking and management agreement. This news comes on the heels of the relaunch of April Potter Agency in May 2016, and MARK209 joins Gold City as being the second group signed exclusively to April Potter Agency for scheduling of their performances. APA also represents the Freemans and several other artists non-exclusively.
APA will also be working on the management side of MARK209's various endeavors, including consulting for purposes of marketing, publicity, radio, and overall career-driven activities related to the promotion of the group. It is both the desire of APA and MARK209 to launch out into the future in order to broaden their scope and reach.
MARK209 is excited to have APA on their team. Group member Jym Howe says, "After years of handling all booking and artist development in-house, to say we were interested when April approached us is a huge understatement. As a professional full-time band, our time at home is a rare commodity. Booking seems to take up all the extra time we have when off the road. April coming along to take over this responsibility is a huge blessing, which allows us to spend more time with our families. With her 20 years experience in booking, management, and various roles in the music industry, we were thrilled and honored at her interest in signing MARK209. There is an old saying that goes, 'The Colonel does chicken.' Well, April Potter does booking an artist!"
Fellow group member Nathaniel Justice is equally happy to join forces with APA. He says, "It is important for us to work with people who understand our mission and share our vision. We spoke with April many times over a several month period before coming to a decision to work together. All I can say is April gets it."
April Potter Holleman says of her latest booking agreement, "When you experience a MARK209 concert, whether at a church, fair or auditorium, you are sure to be blessed with a high-energy, versatile show that keeps everyone on the edge of their seats. They are extremely hard workers and give 150% both on and off stage. Their modern and trendy look combines with powerful vocal arrangements and dynamic personalities to make for an amazing experience that crosses generational lines. I'm extremely thrilled for the opportunity of taking this journey together with MARK209 in both booking and management. I see something extra special in these guys and cannot wait to see where the future leads us."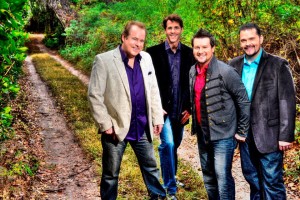 For more information about MARK209 or April Potter Agency, contact APA at 615-479-0954, email at msbookingagent@aol.com or visit their website at www.apotteragency.com
About MARK209:
MARK209 is one of the most dynamic young gospel quartet touring the country today. Their taking the stage has been described by promoters as opening a package of excitement. The intricate harmonies, detailed arrangements, energy, and versatility place this group in a league of its own. In a time when mediocrity is widely accepted, they have raised the bar and exceed everyone's expectations. MARK209 members are Nathaniel Justice (tenor), Jym Howe (lead), Dustin Hood (baritone), and Ray Woconish (bass). Those who endorse the group include gospel award-winner Mark Bishop as well as country music icon, Ronnie Milsap. They were the 2015 fan-voted group of the year by readers of Christian Voice Magazine. They are based out of Nashville, TN.
About APA:
April Potter Agency is a full-service, exclusive booking and management company located in Nashville, Tennessee serving such venues as arenas, auditoriums, churches, fairs, festivals, schools, city events, coffeehouses, and theme parks, with a variety of artists. April Potter brings to her agency 20 years of experience in the music industry. In 1996, she began working for The Harper Agency, and later formed her own company in 2002, where she represented some of the most popular names in gospel music. She returned to work for Harper in 2010 for two more years, before leaving to homeschool her daughter. Since that time, she's worked as a free lance agent and consultant in multiple areas of the industry, including management, marketing, radio, publicity, and booking, both stateside and worldwide. In May 2016, she relaunched April Potter Agency. Potter, a Franklin County, Alabama native and Music Business graduate of University of North Alabama, currently resides in Nashville with her family.
For more Gospel music news click here.