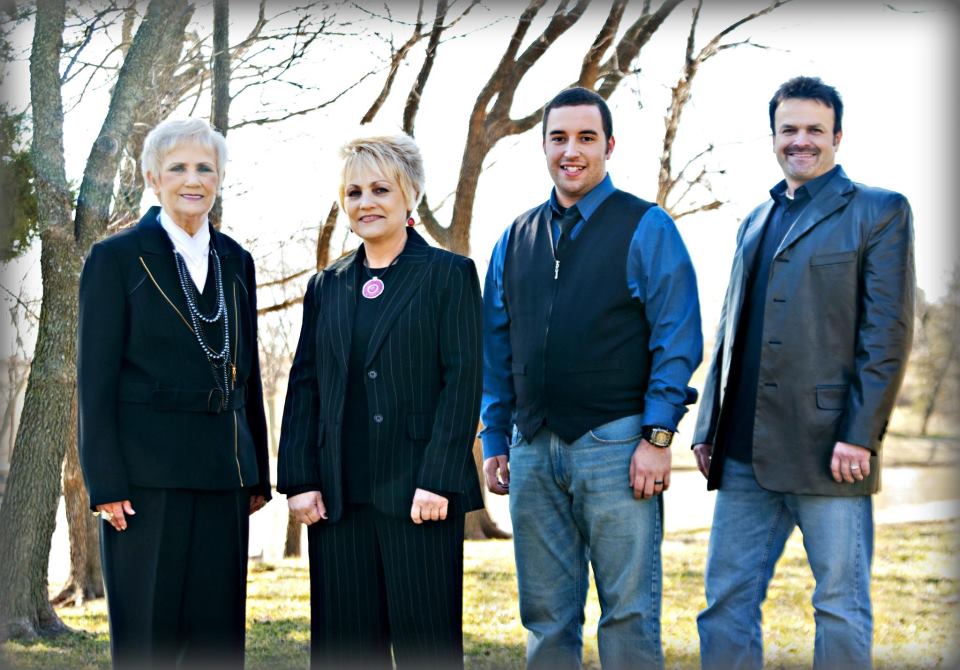 Perry, Florida (June 28, 2016) Family Gospel music group, the Walkers, are in the midst of their national tour. They left Perry, FL, June 2nd and will return August 8th, performing 47 concerts in 66 days from Arkansas to Maine.
Known for their close family harmonies, the group is promoting their album, Twenty, which features three Top 20 songs and two achieving Top 10 on the Power Source Magazine Christian Country Chart as well as their  latest single, "By A Roman Soldier's Hand," landing at #65 on SGN Scoops Southern Gospel Chart.
Billy Walker stated, "We are so excited about this tour and the souls that we will be reaching with the music that God has blessed us to sing. We are also looking forward to working with AG Publicity to help us with getting our news and music out to a larger audience."
The Walkers were recently in the studio with a new album called Legacy in production. New music to radio is coming soon!
The Walkers recently joined the AG Publicity family.
The remaining states for this tour are Maine, Massachusetts, Connecticut, Pennsylvania and West Virginia. The dates and exact locations can be found at  http://www.thewalkersonline.com/events/4590790533.
If you would like to learn more about The Walkers visit www.thewalkersonline.com.
Follow the Walkers on FaceBook at www.facebook.com/walkerministries and Twitter at https://twitter.com/walkersmusic.
If you would like to book The Walkers for your church or concert event contact them at billy@thewalkersonline.com.
####
About The Walkers
The Walkers are one of the most diverse groups in gospel music today. They perform primarily original songs that group members have written. In addition to this they perform some of CCLI's Top 100 praise and worship songs as well as the beloved hymns. The Walkers are one of the top up and coming artists of the Christian Country industry. Although they have been around for years, they are just now establishing their brand of music in that particular genre of music.
If you are looking for a professional Christian music group that is as talented as dedicated and sensitive to the leading of the Holy Spirit, you will be hard pressed to find a better group than the Walkers. In the 24 years, they have been in service for the Kingdom of God and have learned to adapt to any situation that you would need. Whether it is for a full concert, worship service or you would like them to lead your function in praise and worship they are experienced and skilled in any setting or location.
For more Gospel music news, click here.