Smokehouse Gospel Music Dinner Theater Begins 

July 14th

in Monteagle, Tennessee with other Top Artists to Follow
Monteagle, Tennessee (June 16, 2016)  J.D. Oliver of Jim Oliver's Smokehouse Resort in Monteagle, Tennessee, along with Roger Spears of Harmony Road TV, and TS-Promotions and Publicity recently announced the inaugural season of the Smokehouse Gospel Music Dinner Theater series. Set to begin on
Thursday, July 14th, 2016
, the inaugural event will feature award winning singer/songwriter, Mark Bishop, with a special appearance by Aimee' Garner.
Featuring some of gospel's top artists, and a fantastic "home cooked" buffet, these dinner concerts are sure to become a favorite for gospel music fans in Middle Tennessee, North Alabama, and surrounding areas. Future concerts will feature The Troy Burns Family, The WIlliamsons, The Lore Family, Tammy Jones Robinette and other top Christian artists.
"We've been talking to J.D. and the Smokehouse for a while, trying to find the best way to present a regular gospel concert series at the restaurant, and we're all excited to offer the Smokehouse Gospel Music Dinner Theater, beginning this summer," said Roger Spears. "The music room at the restaurant is perfect for this type of event, providing a nice intimate setting for both the artist and concert goers.  And the food is wonderful!" he concluded.
Many will recognize the Smokehouse as the location for several of the Harmony Road TV programs. The venue is conveniently to Nashville, Chattanooga, Huntsville and other areas in Middle Tennessee and North Alabama. Overnight packages in the lodge, or one of the Smokehouse's getaway cabins, will also be available for those who want to spend more time enjoying one of the most scenic areas of the state. A special 30 percent discount on lodging is available for those who attend the concert. Call 1-800-489-2091 and ask for the "Thursday Night Gospel" discount when you make your lodging reservations.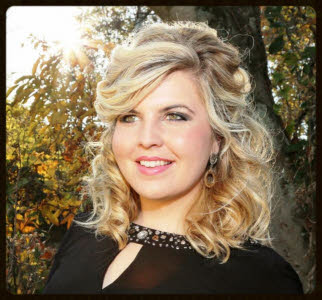 Opening night artist, Mark Bishop, has one of the most distinctive voices in all of gospel music. He is also regarded as one of the preeminent songwriters of our generation. His songs have been recorded by several of today's most popular artists. Once you have heard one of Mark's thought-provoking songs, you'll immediately know why gospel music lovers consider him one of the genre's top singer/songwriters.
With powerful vocals and youthful energy, Ringgold, Georgia's Aimee' Garner is sure to set the stage for an exciting and memorable evening. A favorite wherever she sings, Christian music fans are sure to hear more about Aimee' in the years to come.
The Smokehouse Gospel Music Dinner Theater is presented by Harmony Road TV, Jim Oliver's Smokehouse Resort, and TS-Promotions and Publicity.
Find out more on Facebook at Smokehouse Gospel Music Dinner Theater. For group discount, or other information, call 423-413-3586. Tickets are available at the door or by mail order (P.O. Box 123, Signal Mountain, TN, 37377). Adults are $18.50, which includes the full buffet, (including pulled pork BBQ, chicken, vegetables, and salad bar), soft drink, tea or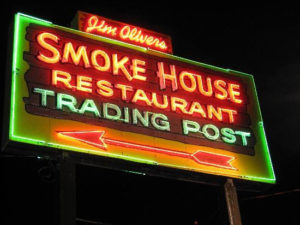 coffee, and a special dessert. Children 2-10 are only $10.00.
The website for the Smokehouse is www.thesmokehouse.com. More information on Mark Bishop can be found at www.markbishopmusic.com. To learn more about Harmony Road TV, including where to watch, go to www.harmonyroadtv.com.