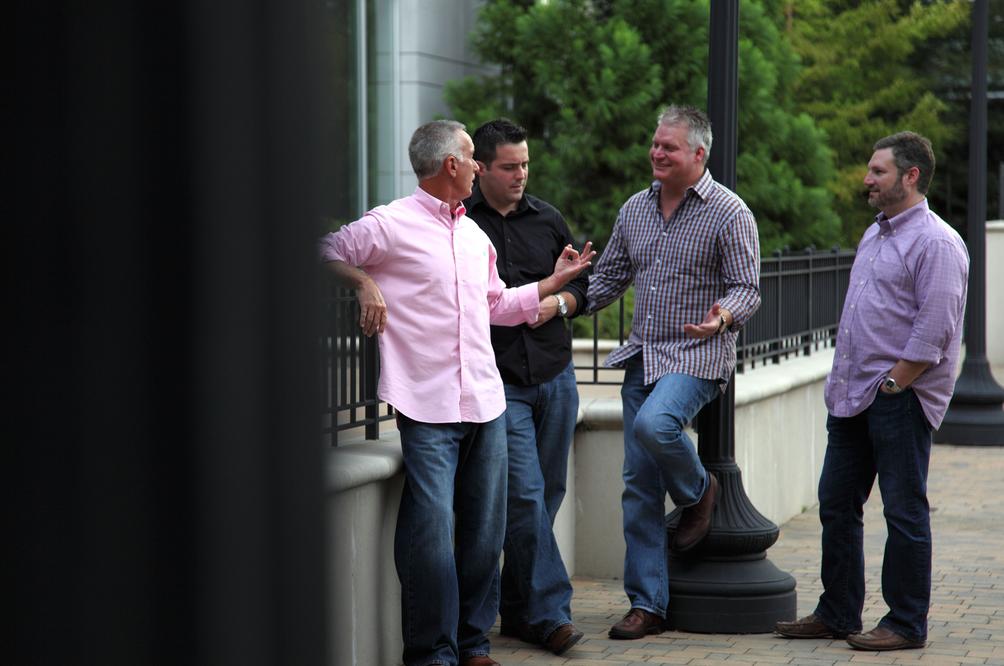 It all began in March of 2013, when a F-5 tornado ripped through the town of Hattiesburg, Mississippi. But through the miraculous and unseen power of God, there were no fatalities.
Hattiesburg, Mississippi is the hometown of Buddy Graves, and his home church, Wesley Southern Methodist. Buddy's parents have attended Wesley since it's founding in 1965.
It wasn't long after the tornado, that the pastors and members were prompted to still host the annual conference in July. After the decision was made, the pastor and Buddy's father, Jerry Graves, began to plan the three day conference beginning with a night of "singspiration."
They called Buddy and asked him if he would be interested in securing a group at their event. Buddy mentioned he had been speaking with a friend about singing again after a six-year gap, that friend happened to be Adam Dungey, bass singer.
For many who don't know it, Adam Dungey happened to be the manager/drummer for Mercy River Quartet from 2001-2004, when Buddy was a part of this group.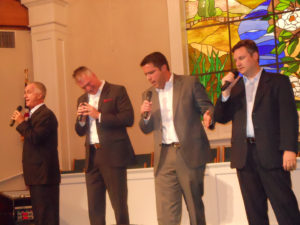 Dungey agreed to reach out to former member Brandon Wilson who is an excellent baritone singer and piano player, Buddy also returned the favor and reached out to powerful tenor singer Darryl Smith. They both agreed and Bros. 4 was formed
They began to learn 12-15 songs for this event, however as they begin to practice and rehearse, God began to take over and a new ministry began. After careful consideration, they began to take the next step and commit to singing on a monthly basis. You will find no group who is more ministry-minded with one great purpose, and that's singing for the Lord himself.
They have recently partnered with Jason Runnels Ministries to present four to five gospel events, featuring Jason himself and Bros. 4 throughout the states of Mississippi, Alabama, and Louisiana. In 2015, they hosted the Mississippi Homecoming Weekend, which will be a recurring event in 2016 featuring The Blackwood Brothers Quartet and Soul'd Out Quartet.
Bros. 4 have been nominated for SGN Scoops' Diamond Award Sunrise Group for 2016. They also have released three projects since the beginning, LIN.E.Age (compilation of the member's previous groups); a full project entitled I Will Tell; and the men are soon going into the studio to record the group's second full production project to be released in Fall 2016.
For more information on Bros. 4 and to view their tour schedule click here.
For more Gospel music news click here.