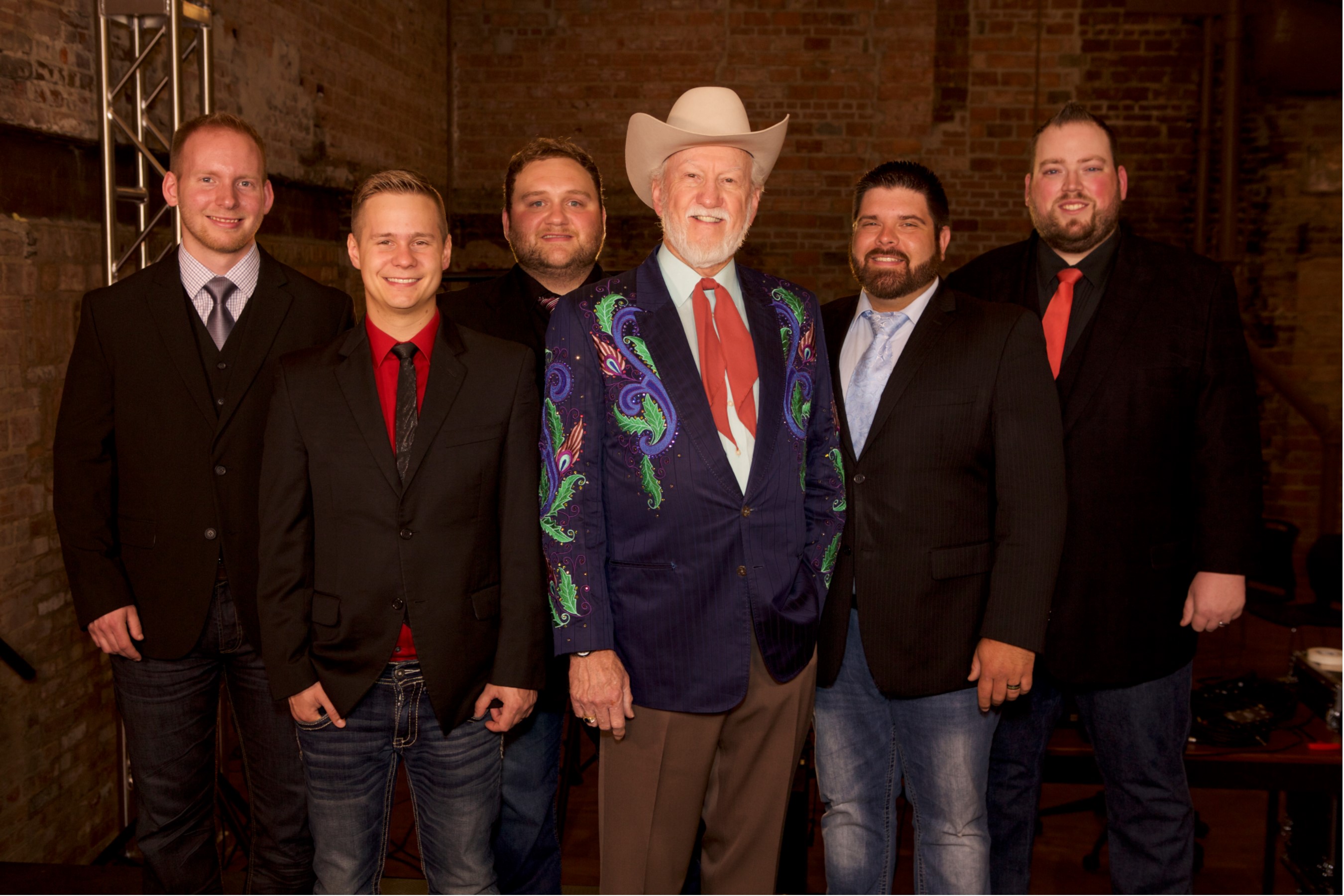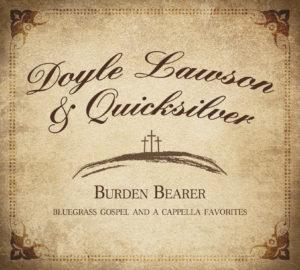 Mountain Home Music Company Sets Release Date for latest album
from Doyle Lawson & Quicksilver
Nashville, TENN — Mountain Home Music Company has announced a July 8, 2016 release date for Burden Bearer from Doyle Lawson & Quicksilver.
Bluegrass Hall of Fame member Doyle Lawson is well known for high standards in every aspect of his musical career. Burden Bearer is the latest example of the exquisite precision in vocals, harmony and musicianship of Doyle Lawson & Quicksilver. The album is reminiscent of a traditional "call to a camp meeting." It is a special music event of Bluegrass Gospel and A Capella music celebrating the musical legacy of faith, hope, struggle and victory of the spirit. Old time renderings live alongside newly forged Gospel songs that pay tribute to the aged, but timeless Gospel convention music tradition.
Although his musical gifts translate seamlessly from straight-up Bluegrass to Traditional Country, Doyle Lawson is undeniably the masterful purveyor of Bluegrass Gospel. With Burden Bearer, Lawson and his band deliver traditional convention songs such as "The Touch of His Gentle Hand" and "Get Right With God," delivered in four-part harmonies in the perfected vocal style that only DL&Q can offer. This powerhouse ensemble carries forth with remarkable Bluegrass driven songs like "God "Gave Noah the Rainbow Sign." New compositions that harken back to yesteryear include "Best Friend" and the title cut, "Burden Bearer."
Lawson's current lineup is stronger than ever with lead vocals handled by Dustin Pyrtle, Eli Johnston and Lawson himself. The harmony work on In Session makes it clear why the group has won multiple IBMA Vocal Group of the Year Awards. A noted mandolin master, Lawson always surrounds himself with top-flight players. In Session also boasts the phenomenal Dobro playing and vocals of Josh Swift, the impeccable Joe Dean on banjo and vocals and newcomer Stephen Burwell on fiddle.
Doyle Lawson & Quicksilver have nearly forty albums to their credit, are seven-time IBMA Vocal Group of the Year winners, with enough Grammy, Dove, ICM, IBMA, and SPBGMA nominations and awards to fill a chalkboard. Lawson was inducted into the International Bluegrass Music Hall of Fame in 2012.
The power of music is multi-faceted and far-reaching. No matter the trials, fans know that they can experience the transformative power of the music that comes from laying burdens at the altar. Burden Bearer is set for release on July 8.