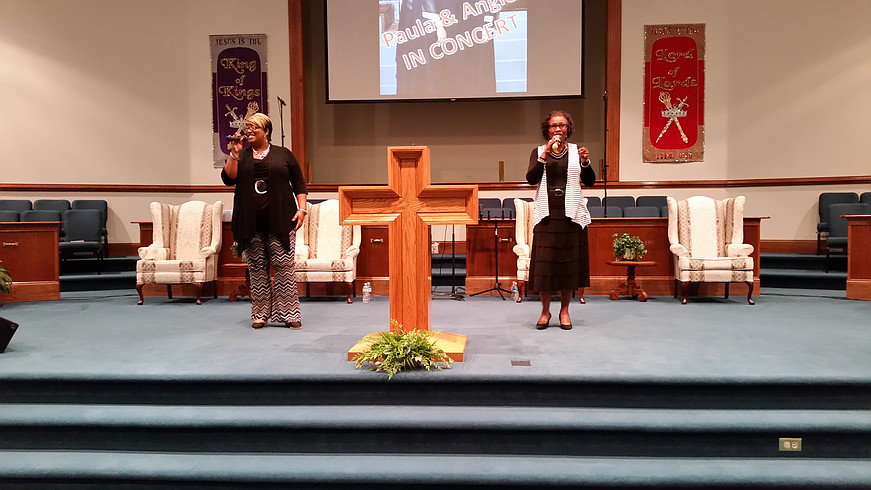 Paula and Angie are a mother-daughter duo located in the heart of Wilmington, NC. One thing that you will find through listening to the brand-new EP Soon and Very Soon, is that they have a very modern sound and you will be able to relate to both of the songs as we await on the soon return of the One True Messiah, Jesus Christ. When asked about the new EP, Angie shares: "It's a great blend of classic hymns with a fresh and exciting arrangement. Perfect reflection of styles between Paula and Angie."
On this brand-new EP, you will find two classics that you will remember from growing up as a child of the King, "Soon and Very Soon" and "God on the Mountain Medley." You will find that "Soon and Very Soon" has a rhythm that reflects on the '70's and '80's era in which Angie grew up in. "God On The Mountain Medley" is a song that has always been a classic, and you will begin to fall in love with it, as it has that perfect soul/jazz beat to it. You will be able to relate to this as we all have gone through situations in this life and God has always shown to be who He says He is, time and time again!
You can find Soon and Very Soon through your favorite digital partner (iTunes, Spotify, Amazon and Google Music), and it will also be available on their website http://www.paulaandangiemusic.com after May 20th.
More news.