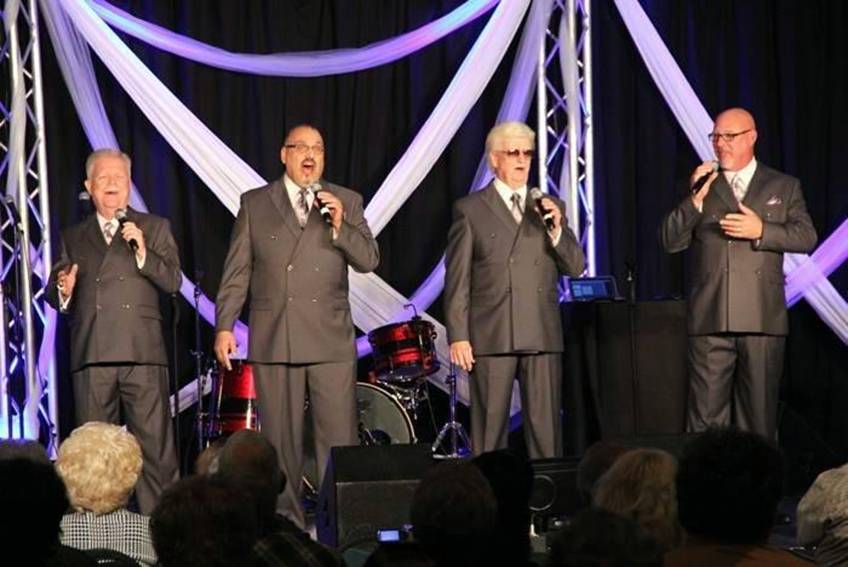 The Family Tree. From an early age we are given our heritage and told about our family tree. That information lays the foundation of who we are and gives mankind a sense of belonging. Even in the scriptures the family tree was handed down from generation to generation. Most of us call that oral history the begats. Through these generations our legacies live on.
As Americans, we gladly share our Family Tree or roots and are not ashamed to stand tall, being proud of our heritage. Our desire to be free in a land that upholds freedom and liberty is part of democracy's foundation. Many have given their lives to continue our freedoms and have helped create the greatest country on earth. The patriotic service mantle is handed down to new generations every day.
We proudly celebrate our heritage with Veterans Day, Memorial Day and Independence Day holidays. Gospel music legends, The Stamps, Blackwoods and countless others laid the foundation for southern gospel music, quartet style. Yes, there have been many groups that have shared their talents over the years. And sadly time runs its course and the groups are no more.Yet today, the Pine Ridge Boys are carrying on a rich 52 year tradition that started with the likes of Jim Stewart, brothers Darius and Wayne Shuford, Charlie Burke, Miles Cooper, Laddie Cain,  Jack Henderson, Reese McKinney, Joel Duncan, Ned Wilder, Farrell Henson, Ray Dean Reese, Charles Abee, Everette Greene and Eldridge Fox.
Yes those men and others were part of the Pine Ridge Boys history. Today the Pine Ridge Boys mantle has been passed on to a different generation of men. It is today's Pine Ridge Boys configuration that is drawing acclaim for their rich quartet harmonies. Larry Stewart (formerly with the Singing Americans), Wayne Shuford (original PRB member and with the Trav'lers Qt), Ivory Luke and Duane Rizzo have polished the Pine Ridge Boys sound with the timeless songs and innovative music arrangements that captivate audiences young and old alike.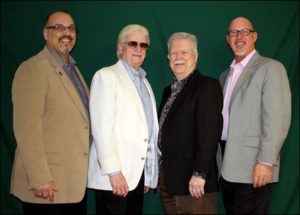 Larry Stewart grew up always around and singing gospel music. His Dad, Jim Stewart was the founding bass singer of the Pine Ridge Boys. But Larry's singing talent began to blossom as he sang locally with The Regals. Later he sang with the Anchormen Qt, before joining the Singing Americans as bass singer and manager. His rich bass tones have earned him Singing News fan nominations along with other accolades over the years. Yet after singing gospel music for many years, today when you talk to him you learn of his never ending love of gospel music. But you will truly see a man who takes his faith and Christian walk with greater appreciation and determination. His words and actions are making an impact today like never before.
Wayne Shuford is the founding tenor of the Pine Ridge Boys with his brother Darius on piano. Yet his mark is widely known from his time with the award winning Trav'lers Quartet. For forty-five years he sang and managed the group. A member of the SC Gospel Music Hall of Fame and a Living Legend Award recipient, Wayne is known for his vocal talents and the ability to interpret a song with finesse and heart. A true gospel music gentleman, his friendly smile greets everyone no matter where you see him while his strong faith still influences his music. Now singing baritone, he is able to share the history of days gone by, but is creating new history with today's Pine Ridge Boys through his mentorship and love of singing gospel music, southern style.
Duane Rizzo sings lead for the Pine Ridge Boys. His love of gospel music is traced back to the Buffalo, NY. It is there he fell in love with southern gospel quartet music as a young boy at Garden Spots Promotions Pennsylvania concerts. He met and became involved with the Keystone Quartet as a teenager. And singing with his family and with others in the local area, his memories of music are mixed with his Italian Christian heritage. A retired police officer, upon moving to the Carolinas, Duane sang in a barbershop quartet and with some big bands yet his love for southern gospel music never waned. He was asked to audition to sing lead with the Pine Ridge Boys and for the last seven years, well, the rest is history. Yes the retired policeman has a life-long affinity with southern gospel music.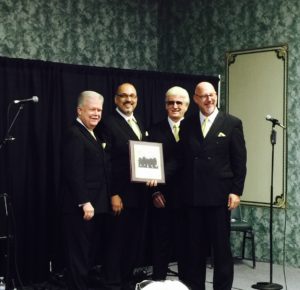 Ivory Luke sings the tenor for the Pine Ridge Boys. He is no stranger to gospel music as he has been singing in churches since 5 years old. His first experience with quartet gospel music came at the ripe old age of 19. His tenure includes time with Sonrise and the Crusaders both from the Columbia, SC area. Ivory continues to sing the music he loves so dearly with a new vigor. His ability to connect with an audience is unmatched. As Ivory croons a ballad his faith shines in his delivery of every lyric and note. You will be captivated by his positive personality anytime you meet him. He has never met a stranger and will talk to a fence post.
Fact: Change is inevitable and time moves on. Some traditions withstand the tests of time. Different and new generations assume the leadership into the future. Now today, when you hear and see the Pine Ridge Boys you will enjoy a group steeped in a solid tradition of southern gospel music. Even more so, you will hear a group that is renewed in commitment and continues to stage gospel music rich in full quartet harmonies. Music arrangements that causes you clap your hands, pat your feet and nod your head with approval are commonplace at a Pine Ridge concert. Y
es, the Pine Ridge Boys tradition is alive and well. Today's generation of Pine Ridge Boys is singing a new chapter of quartet gospel music to the approval of the gospel music fans of any age. Once you attend a concert, you will truly know why, "the Pine Ridge Boys are loving southern gospel music." You will quickly learn the music and message is the feature of their exciting concerts. Be sure to share the Pine Ridge Boys music and message with your friends as you can follow the group on Facebook, twitter and via their website. For scheduling, music orders and more information contact Pine Ridge Boys, Larry Stewart at 305 Water Oak St, Inman, SC 29349. Phone 864-473-8849 or email Larry@PineRidgeBoys.com . Important Links: www.PineRidgeBoys.com
More news