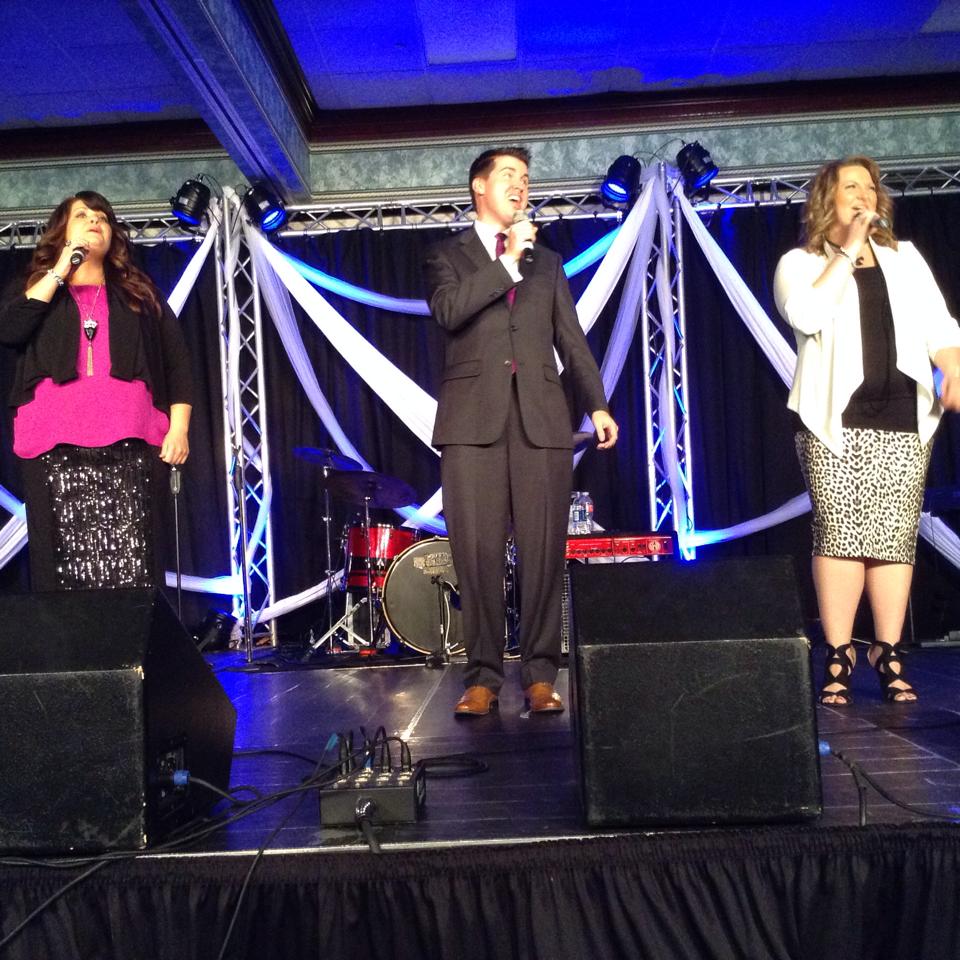 Nashville, Tennessee (April 28, 2016)  The Gospel trio, 11th Hour, just received news that "Mountain Moving Faith" went number one on the Singing News Monthly Chart for June, after acheiving number six on the SGN Scoops Top 100. This number one comes for the trio just 3 months after their first number one for "Jesus Is In The House".
Baritone for the group, Grant Gibson said, "We just want to say a big 'Thank You' to all the fans and DJ's for getting 'Mountain Moving Faith' to number one."
In addition to the number one 11th Hour recently won the coveted Absolutely Gospel Music Ovation Award for the Progressive Song of the Year with "Jesus Is In The House".  The group also performed the song at the Awards Celebration held on April 12th at the Nashville First Church of the Nazarene in downtown Nashville.
Amber Eppinette, Soprano and manager of the group exclaimed, "We are so thrilled and blessed!!! Thanks to the Unthank Family, our families for their love and prayer, our Crossroads family for all of their support, the writers of this song…Karen and Rachel, but most of all JESUS CHRIST!! He's given us more than we all deserve. It's an honor to serve Him!"
If you would like to interview 11th Hour contact AG Publicity at info@agpublicity.com.
If you would like to learn more about 11th Hour you can go to http://11thhourgospelgroup.com, or catch them on FaceBook at https://www.facebook.com/11thhourgospelgroup .
See them on Twitter at https://twitter.com/11thHourGG .
To book 11th Hour for you church, concert, or event contact Dara Eppinette – dara@allianceoneads.com  – 318-547-8938.
####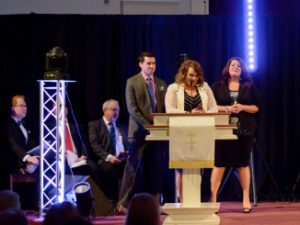 About 11th Hour
It seems that times flies faster each day. Â As we watch the clock or see life whisking by, one thing is sure for Christians, we need to heed the time and share the good news in this 11th Hour.
As we draw closer to the Lord's return, 11th Hour is committed to not waste a single minute to reach the lost and encourage the saints. They have already had multiple top 10 Ten Charting hits, including "Steppin' Out", "Room With a View" and now a #1 with 'Jesus Is In The House". Through their songs, some of which are written by group vocalist Amber Eppinette, their first and foremost desire is to tell people about Jesus.
While times marches on for a world in need of Jesus, you can find 11th HOUR using each moment for HIS glory.
More news