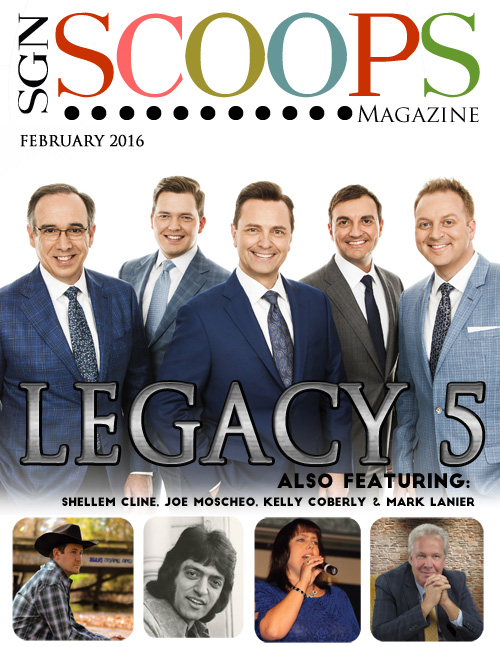 Happy February and welcome to this issue of SGNScoops Magazine! We hope you have time to sit down with a warm mug and read everything we have prepared for you.
Gilmore on Legacy Five…
Legacy Five are our cover artists, featured by Justin Gilmore. After more than 15 years, they still have a fresh sound and a fresh story to tell. Justin Gilmore writes: "The current lineup is stronger than ever. Josh Feemster is the newest addition to the beloved quartet. Feemster sang lead for Mercy's Mark Quartet from 2004 to 2008. An excited Scott Fowler states, 'Josh has as much passion and excitement in his voice as I have heard since the '80's with Danny Funderburk. He is a trained singer and it shows. I can't wait for people to start hearing him with us.'" Read the full article here.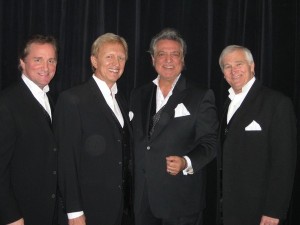 And there is more…
Don't miss the tribute to Joe Moscheo, the stories on Mark Lanier, Shellem Cline, Kelly Coberly, Trevor Conkle, Lineage of David, and the ICGMA. We have updates on Christian music festivals Creekside Gospel Music Convention, Southern Gospel Weekend and Christian Country Expo. Justin McLeod plays word association with members of Promisedland Quartet.
New articles from David Staton, Jennifer Campbell, Laurette Willis, Vonda Easley, Dusty Wells, Kelly Nelon Clark, Roger Barkley Jr., and Selena Day will encourage you.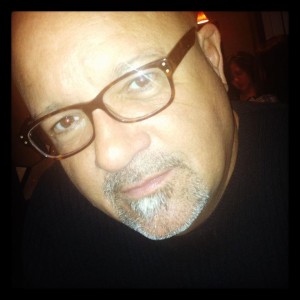 Dusty Wells writes: "…Worry can come to us in so many ways. We can stress and worry about financial stuff, relationship issues, family problems, work, our future, health and the list is never-ending; many times the worry is justified and I understand it. Of course, so many of us have heard over and over and over the numerous scriptures, messages and countless devotions concerning us striving to lean on Him, trust in Him, stand strong in our faith, rest in Him, grasp His faithfulness, embrace the truth He is always with us and on and on and on. Well I think you get the picture…"
Most of all we hope this magazine will warm you up this winter with the warmth of the love of God. Read, enjoy and share this magazine with all your friends. And don't forget to vote in the Diamond Awards!
Read the magazine online here.
You Can Download The PDF Version Of SGNScoops Magazine Here
Find SGNScoops On Facebook Here